We can help with the following:
Chipped / cracked tooth
Toothache
Fillings (loose or fallen out)
Sore or bleeding gums
Implant (needed or infected)
Extraction or wisdom tooth removal
Crowns (same-day with CEREC)
Root canal
IV Sedation
Six Month Smiles
Wisdom Tooth Removal
Whitening
Get treated today! see conditions below
We offer Same Day Dental Appointments
Call Us Today – (404) 842-7200
Atlanta Same Day Dental Appointments
When your busy schedule or urgent dental concern simply cannot wait, Pure Dental Health can offer you same day dental appointments in Atlanta. We are a fresh and sophisticated dental practice that uses the latest in dental technology and technique to give our Atlanta patients the best dental experience possible. We have a staff of highly trained dentists and friendly dental support professionals that can give you the top quality comprehensive dental care you deserve, including services in general, restorative, cosmetic, sedation as well as implants dentistry to keep your smile health and attractive for years to come. As part of Pure Dental Health's commitment to provide convenient and hassle-free dental care to Atlanta, we will make every effort to schedule your appointment in the very same day you call.
Buckhead Same Day Dentistry
Pure Dental Health is where Buckhead residents turn to for excellence in same day dentistry. We have extended weekday hours as well as Saturday hours to ensure we are offering the most convenient and flexible times for you to receive the dental care you need. You will find a unique and positive dental experience when you choose Pure Dental Health, complete with luxurious patient amenities, advanced sedation dentistry and flexible same day scheduling. Whether you have a dental emergency that needs prompt treatment or your hectic schedule demands a same day cleaning appointment, we are happy to work with you to give your smile the attention it deserves in the time frame you need.
We Can Probably See You Today!
Our dentists at Pure Dental Health put patients first. We take the time to get to know each and every one of our patients so that we can provide personalized dental care to meet your individual needs. Our goal is for you to have an enjoyable, positive patient experience whether you come in for a routine dental cleaning and check-up or a major dental procedure. Contact Pure Dental Health and let us know your dental needs, we can likely see you today!

What You Need to Know
We are committed to helping you the same day whenever possible but want to set the right expectations upfront.
Many times sedation is required to alleviate pain comfortably.
Same Day Sedation May Be Possible If:
You arrive with a responsible driver to drive you home
You have not had anything to eat or drink six hours before the appointment (including water)
Your medical condition is stable (e.g., high blood pressure, diabetes, uncontrolled bleeding, and pregnancy may exclude you from sedation without your doctor's medical clearance)
Some procedures (such as complicated extractions) always require sedation
---
Schedule and Arrive as Soon as Possible
Because others also have emergencies, our scheduling rule is first-come-first-served. Most of the time, we can schedule you in quickly. However, there are times when our schedule is already full, and you may have to wait a while.
Our emergency guarantee is that if you arrive before noon, we will provide same day dental care. There may be situations where you won't be able to get to the office by noon. If this is the case, we will still strive to meet and treat you the same day. We cannot guarantee emergency treatment later than noon, especially if you arrive past 4 pm. If you come in late in the afternoon, please understand that there are limitations to accomplishing our goal to treat you the same day. At the very least, we should be able to take an X-ray and give you pain medication and antibiotics if needed. We do not, however, prescribe narcotics without a financial commitment towards recommended treatment. The best course of action is to call our front desk and ask about the day's schedule.
Most dental offices DO NOT offer same day emergency services.
---
Your Specific Health
Your dental condition and appropriate treatment will also determine whether we'll be able to treat you the same day. Some procedures require a surgeon. If a surgeon is not in the office that day, then you'll need to get antibiotics and prescriptions and come back on a day the surgeon is available. Patients with a complicated medical history like uncontrolled blood pressure or diabetes may require a medical release and cannot be treated the same day. Also, patients requiring labwork for procedures such as dentures or partials cannot be treated on the same day; labwork must be sent out for analysis.
---
Procedures That Cannot Be Done the Same day
While all of our doctors have general dentistry training and can treat most urgent cases, doctors have different skill levels. Some of our providers are trained for extremely complex dental surgery. However, these doctors are not always readily available at the office. Also, while we're able to start some procedures on the same day, they may take multiple appointments to finish. For example, implants typically involve multiple steps.
In order to be sedated, you cannot have food or drink six hours prior to your appointment, and you must have a ride arranged. If you are fearful, nervous, or require more advanced dental surgery (like wisdom teeth removal), then you most most likely will require sedation.
If you hope to have same day dentistry performed under sedation, then you must arrive as early as possible (ideally before noon), with an empty stomach and a ride ready. Also, make sure a dentist trained in IV sedation is available that day by calling our office.
---
Schedulers Cannot Guarantee Anything Over the Phone
We must see you to provide a diagnosis and determine your treatment options. Phone schedulers can not tell you anything for sure over the phone.
Finances and Insurance
We offer flexible payment plans. Two are available through our office, and two are offered through popular financing companies.
We currently accept all of, but are not limited to, the following PPO insurance plans:
Blue Cross Blue Shield P.O.
United Concordia
Cigna Radius
MetLife
Delta Dental Premier
Aetna PPO
Guardian
Cigna Core
Humana
United Healthcare
Our Doctors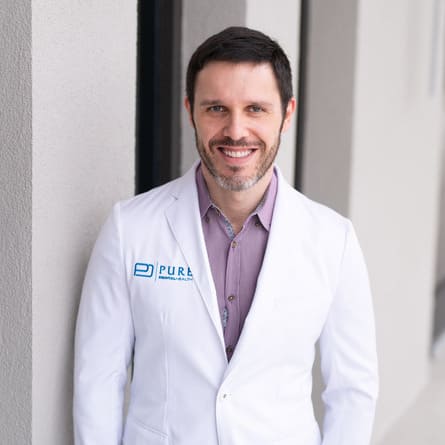 IV Sedation Certified