Affordable Dental Implant Special!
---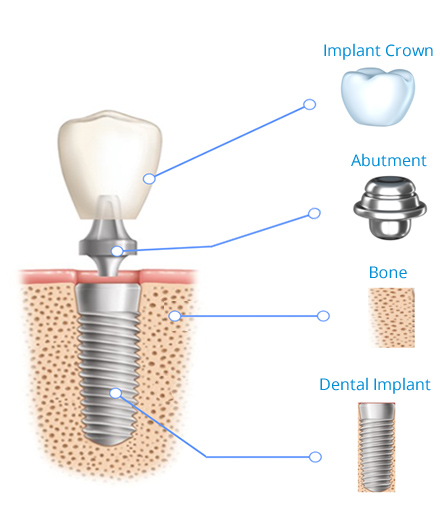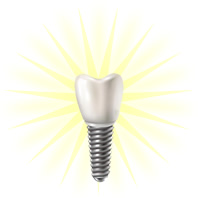 Why Choose Us?
Implant, Abutment and Crown placement all done by One Doctor, No Running around town to multiple Dentist.
IV Sedation Offered
Dental Implant experience 20+ year history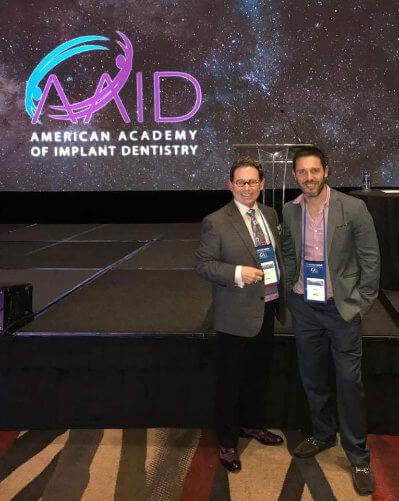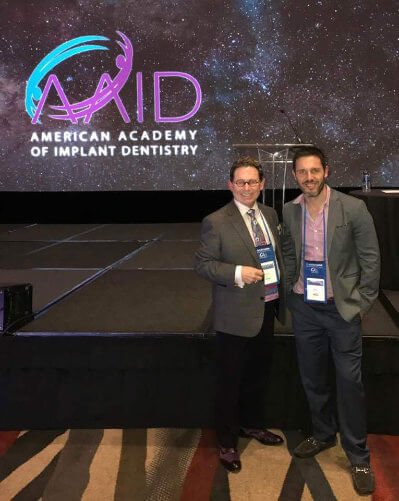 Buckhead Dental Implants
Pure Dental Health and Dr. Justin Scott are proud to be able to offer this advanced tooth replacement system to patients throughout the greater Atlanta metropolitan area. Our patients receive dental implants in the comfort of our clean, contemporary office while they enjoy amenities including valet parking, flat screen televisions, hot scented towels and blankets, noise cancelling headphones, a beverage station, and an Internet Bar. We also provide sedation dentistry to keep patients relaxed and comfortable during the placement of dental implants.
What Are Dental Implants?

A dental implant is a prosthetic tooth root that serves as a foundation for a permanent replacement tooth that looks, feels and functions like a natural tooth. They can be used to replace one or more missing teeth. Dental implants are inserted into a patient's jawbone to take the place of missing tooth roots. Once healing has occurred after the oral surgery, a crown is then secured to the top of the implant. Dental implants are the most advanced tooth replacement system ever developed and have a success rate of 95% to 98%.

Are Dental Implants Noticeable?

Most people will not be able to differentiate a dental implant from a natural tooth. The crown that is placed on your implant post looks like a perfectly formed natural tooth. Those who know you will notice that you have new teeth but new acquaintances will not know you have implants, just that you have a complete, beautiful smile.

What Are the Benefits Dental Implants Versus Dentures?

Dentures have been used for centuries for tooth replacement, but they cannot compare to the natural look and function of dental implants. While dentures can slip, move and can be difficult to find a high comfort level, dental implants are permanently fixed in place. Each implant is a separate, surgically secured new tooth, with a natural appearance that functions like your original tooth. You will not need to remove them or use adhesives like dentures; each dental implant is like a natural tooth and cared for in the same fashion.

Am I a Good Candidate for Dental Implants?

While not everyone is a candidate for dental implants, improved technology in the implant dentistry field makes it an option for most people with missing teeth. Since the implant is surgically placed in the jaw bone, sufficient bone must be available for the procedure. Some people may require a bone graft to sustain dental implants.

Why Choose Pure Dental Health?

At Pure Dental Health, patients come first. Everything we do is with the patient in mind. We take the time to get to know each and every one of our patients so that we can provide high quality, personalized care to meet your individual needs. Our goal is for you to have an enjoyable, positive patient experience whether you come in for a routine dental cleaning and checkup or a major dental procedure such as the placement of dental implants.

Are Dental Implants Affordable?

Our Buckhead dental practice offers dental implants at competitive prices and we accept most forms of dental insurance. Pure Dental Health is also happy to offer in-house financing options to give our patients access to affordable payments for those that do not have insurance or have limited coverage for their dental implant procedure.
If you have a missing tooth or missing teeth, please contact Pure Dental Health today or visit our office to get more information about dental implants and how they can benefit you. We look forward to getting to know you and helping to make your smile the best it can be.
Sedation Dentistry
*Patients specific needs vary and prices are only estimates. You will need a CT scan and exam by the dentist to determine exact prices
We believe that once you come in to meet and discuss your dental needs, learn about the Pure Dental process, and understand the pricing and options…you'll make the decision to go with us!
Our doctors have extensive education and experience in implant placement, restoration, and recovery.
We handle all phases of the implant process in-house, without the need to refer you to another office.
We provide a treatment plan consistent with your personal dental health.
Our doctors and dental care team have been recognized for providing exceptional patient care and communication before, during and after treatment.
You can trust Pure Dental for superior, patient-centered care.
Schedule Your Appointment Online