Invisalign® Aligners
Smile straightening you trust from the dentist you love. Clear, removable, dentist-led aligners.
Book free consult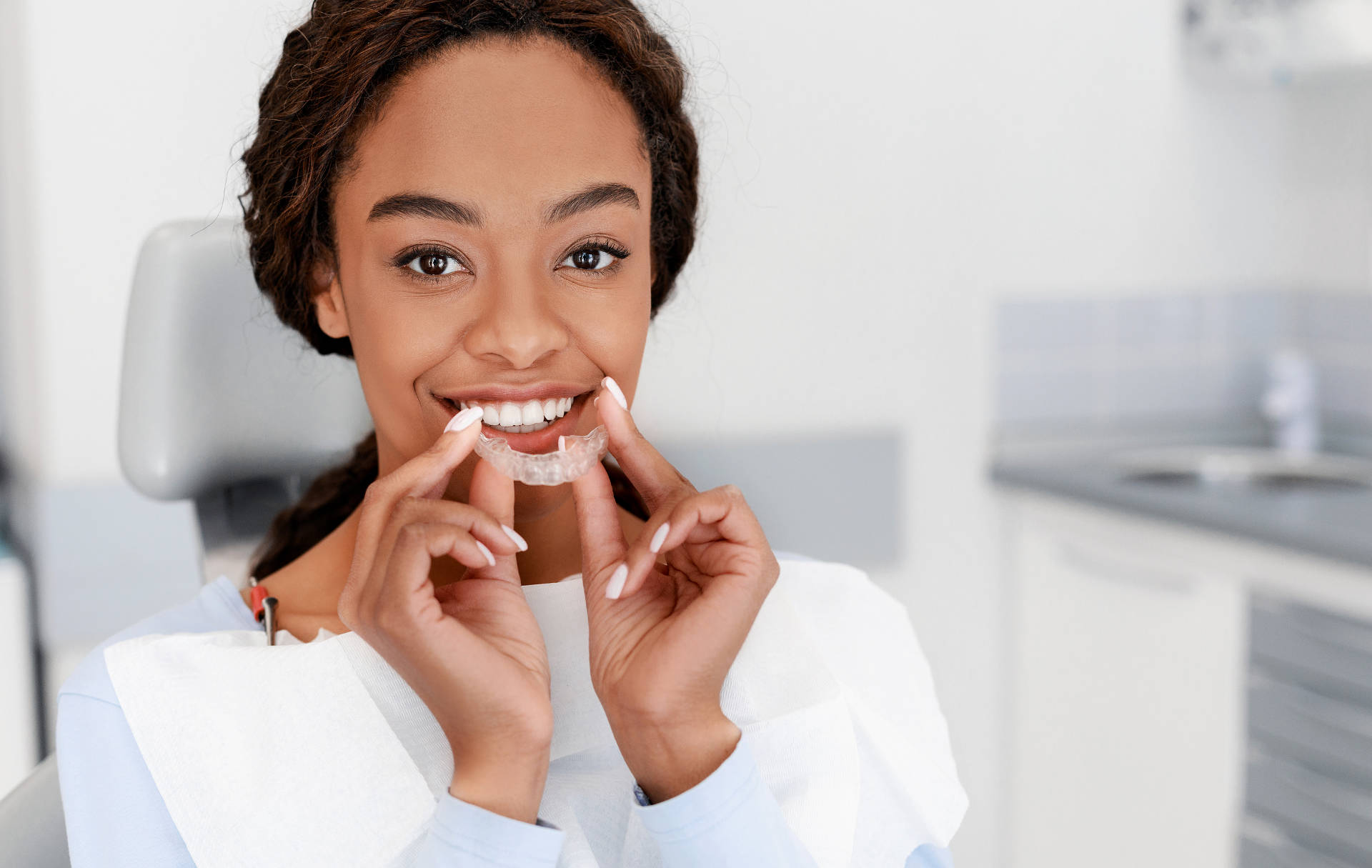 Limited time offer: $300 off
Are you tired of having crooked teeth? Have you always been self-conscious of your smile and want a cosmetic dental treatment to help? If you are ready to make a change in your appearance, Invisalign may be just what you are looking for. If you are looking for a reputable Invisalign dentist in Atlanta, look no further than Pure Dental Health. Using a modern approach to straighten your teeth, Invisalign helps you say goodbye to metal braces and hello to new options. There is no need to go to an orthodontist; you can be fitted for Invisalign right here at Pure Dental Health.
Getting aligners at Pure Dental Health is a
pleasure.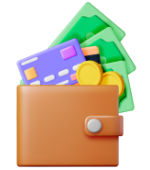 Your dream
smile

in

3-steps

We've streamlined the process to make your treatment faster and more comfortable.
Step 1

Come in to meet your doctor.

Get free imaging, review your plan, and see a preview of your new smile.

Step 2

Start wearing your aligners.

When you pick up your first custom aligners, your doctor will examine your smile, ensuring our high standards are met.

Step 3

Regular doctor check-ins.

Your doctor will guide you to schedule face-to-face check-ups every few weeks to check your progress and pick up the next batch of aligners. Your Invisalign aligners are virtually transparent and easy to take out, so you can keep brushing and eating as you normally would.
Schedule your

free

consultation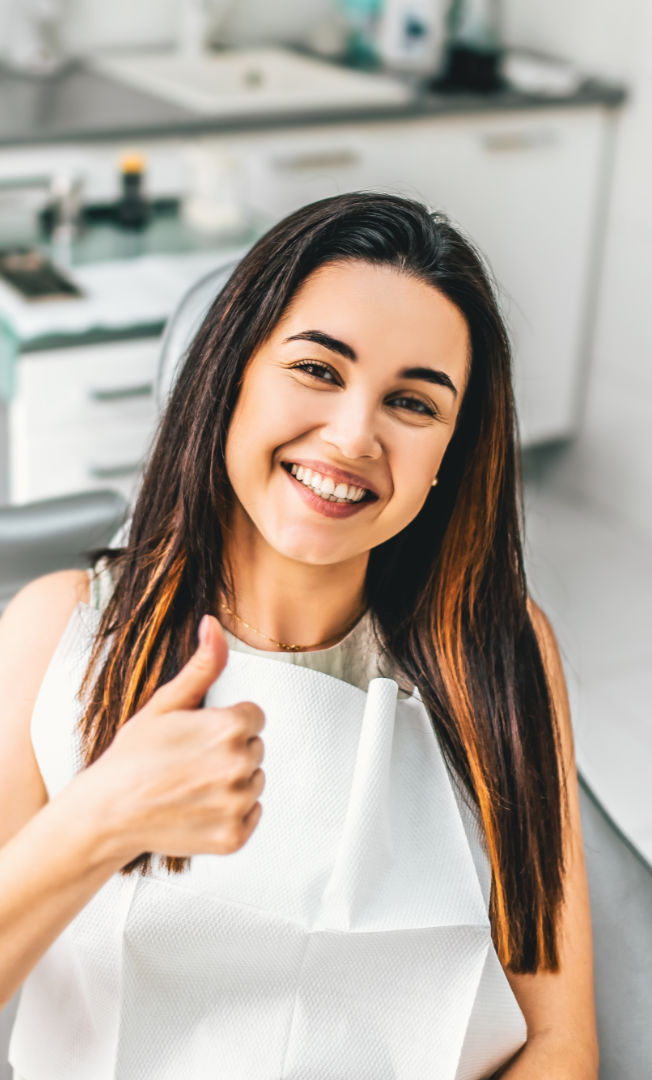 Depending on the complexity of your case, you could complete your treatment in as little as 6 months. But you'll start seeing results in a matter of weeks.

Invisalign treatment moves your teeth by applying gentle, constant force, but some people do feel temporary discomfort for the first few days of wearing a new set of aligners. Typically, people describe it as feeling "pressure" and it's normal — it's a sign your Invisalign clear aligners are working and transforming your smile.

Invisalign clear aligners are removable, so there are no food restrictions at all (hello popcorn!). With traditional wires and brackets, there's a long list of foods you unfortunately can't enjoy because they can damage or get stuck in your braces.
Katie Moss via Google Reviews

"They were great made me feel like family. Would for sure recommend them and have been to anyone that asks. I got a couple more visits and I'll be all done with my great new smile."

Bert Espino via Google Review

"Dr Scott is the best dentist I have had so far. He understood what needed to be done for my dental implant, but when my jaw bone did not take, he proceeded to suggest a porcelain bridge which came out so much better for my smile. Dr Scott's empathy for his patients is laudable. I will be referring family and friends to his practice. 👍."

TANGIE RENEE'-RADIO via Google Reviews

"My whole experience making over my smile has been AMAZING !!!! I'll share more details and pics later but I have to say THANK YOU DR. SCOTT! DANIEL! & the whole crew … I'm forever grateful!!!!"

Leslie 10-AGAIN! Magnum via Google Review

"I've been a patient with Pure dental for a few years now and I love the comfort and professionalism of the staff and since of discovery in making my dental concerns better. THANKS!!!"

Consuelo D.

"I didn't notice how bad my smile was initially. Once my teeth started shifting, it gave me a lot of confidence. I want to smile more than ever."
New low price!
Take advantage of our 0% installment offer* Care Credit is a credit card for healthcare that you can use at many medical offices including veterinarians. It's very easy to apply online and they will give you an immediate response. Once approved you will be given a card to use right away. and pay as little as $430 per month.
Book free consult
In small bites


as low as $430/mo
0% Interest with Care Credit

Care Credit is a credit card for healthcare that you can use at many medical offices including veterinarians. It's very easy to apply online and they will give you an immediate response. Once approved you will be given a card to use right away.

12 months promotional period

NO INTEREST if the total treatment amount is paid within 12months. However, if you choose to extend the payment period beyond 12 months, interest will be applied retroactively, and a down payment may be required.
All in one go


$6,500
One-time, all-inclusive price
Easy to apply with instant funding
Pay monthly with Care Credit

Care Credit is a credit card for healthcare that you can use at many medical offices including veterinarians. It's very easy to apply online and they will give you an immediate response. Once approved you will be given a card to use right away.
0% Interest for 12 months, with no surprise or hidden fees.
Book free consult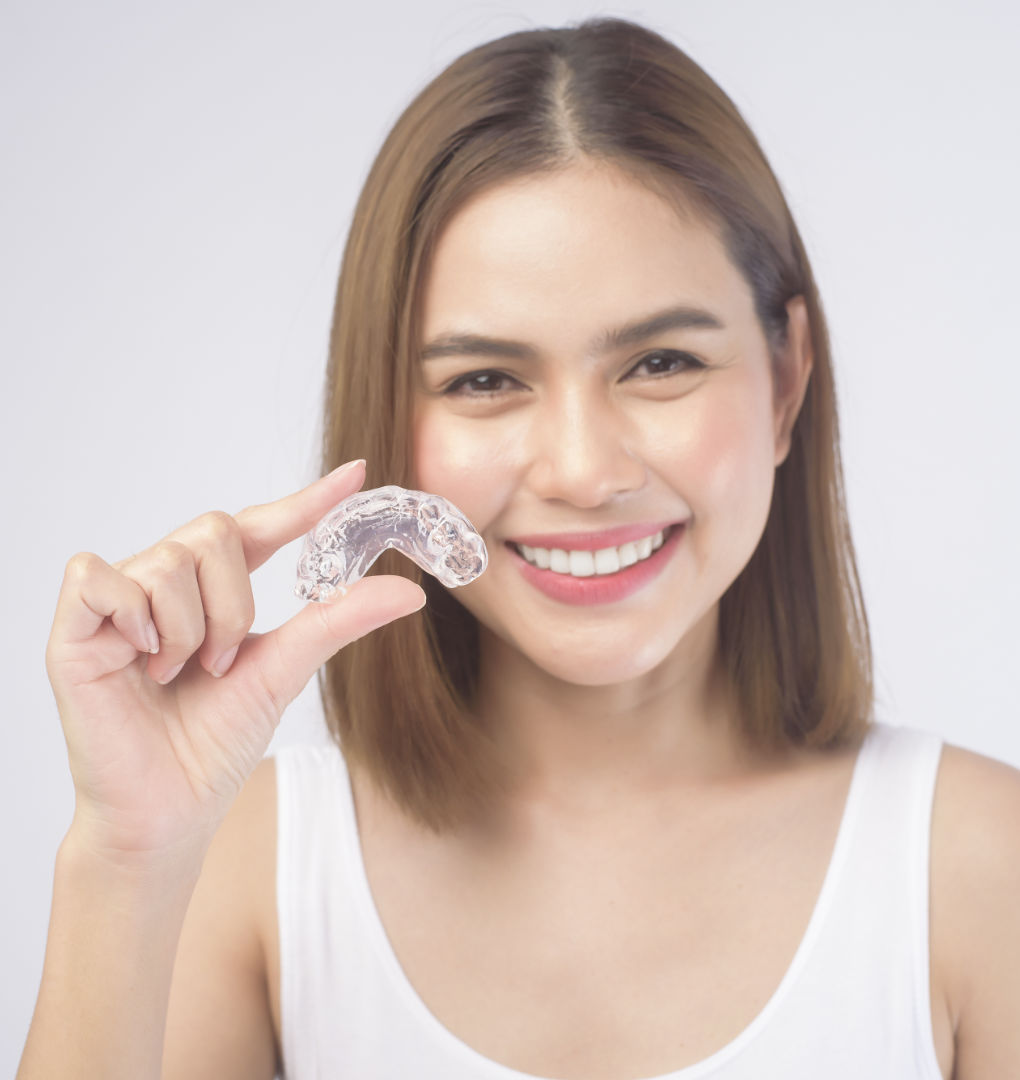 Dental insurance could cover
$2,500
Want to check if your dental insurance has orthodontic benefits? Fill out this form and let our team do the rest.
Check insurance
Included with your
Invisalign braces
Personalized treatment plan and imaging
Check-ins with your orthodontist
Complimentary retainers
A really great goodie bag
Book free consult
Book a free, 40-minute in-person consult ($150 value) at our Buckhead clinic.
Book free consult
Frequently
Asked Questions
A perfect smile is more than just good looks. Properly aligned teeth are better for your oral health. Pure Dental Health wants to be your Atlanta Invisalign dentist. Let us help you determine if Invisalign is right for you.

You may know Invisalign as the clear braces. The Invisalign system uses custom made, clear plastic aligners that fit over your teeth. They look a lot like whitening trays. Recognized by both dentists and orthodontists alike, Invisalign is a viable option for many patients seeking straighter teeth. These clear braces slowly realign your teeth and bite over a period of time. Your aligners will be changed approximately every two weeks, to carefully adjust your teeth with ease and comfort. Each time a new aligner tray is custom fitted to your mouth, slight adjustments are being made to shift and straighten your smile.

If you did not get traditional metal braces as a teen Invisalign clear braces may work for you. Your dentist will need to make that determination. The best part of wearing Invisalign adult invisible braces is that most people won't even realize you are straightening your teeth!

These clear plastic aligners can fix most issues that are treated with metal braces, without the drawbacks associated with those devices. The aligners are made from BPA-free plastic, so they are safe for everyday wear. They are customized to fit your teeth, making them comfortable as you go about your regular routine. Your doctor will map out a sequence for your teeth to move on directed by a series of custom made aligners.

Aside from being virtually invisible, there are many benefits to having Invisalign. These include shorter doctor visits due to the absence of metal or wiring, the fact that no wiring is involved which usually irritates the mouth, you can conveniently remove and replace them to eat, drink, brush, and floss, and best of all you can view a virtual representation of the results and treatment plan before you start the process.

Our team at Pure Dental Health is here to help you maintain your oral health and achieve the beautiful smile you deserve. Call today to ask about our Invisalign orthodontics and to schedule your consultation. We accept many popular dental plans and offer financing for those needing payment options for any treatments that are not covered by insurance. We make it simple and affordable to achieve your best smile in a pleasing, relaxed atmosphere.

After your doctor has set the direction for tooth repositioning, you will be given custom aligners that reflect this sequence. Each different aligner will contribute to moving your teeth with slight adjustments, usually lasting 2 weeks. The total number of alignment intervals is dependent on how your teeth are at the initial exam.

The average case lasts around 12 months. But this really depends on the conditions for your case at the time of the initial exam. The doctor maps out the aligner intervals sequence based on this information, although the "route" can take a short cut to being straight if circumstances allow during the process.
Contact our office today to schedule a consultation at Pure Dental Health to see if Invisalign is an option for you.