Advantages of All-on-4 Implants
Imagine having your smile restored in one day, giving you back the freedom to laugh, smile and eat the way you did when you had all your natural teeth. All-on-4 implants are the solution for restoring your smile. Pure Dental Health is proud to offer the latest solutions in implant dentistry, which most certainly include the All-on-4 technology. The advantages of All-on-4 implants over removable dentures include: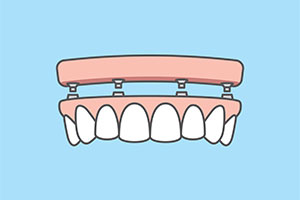 The All-on-4 overdenture system uses just four dental implants to secure a full arch of replacement teeth.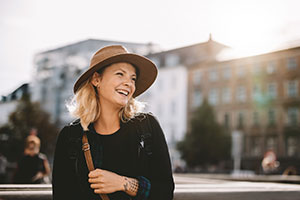 The implants require less bone structure than traditional implants, which means patients can avoid costly bone grafting procedures and still qualify for this innovative, implant-supported denture.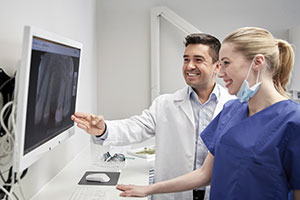 Pure Dental Health uses the latest dental technology and imaging to create customized prosthetics to create a personalized smile.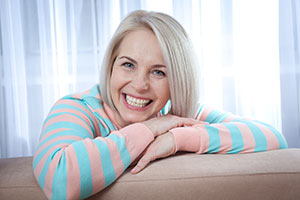 We can design a provisional denture or bridge for you to wear and use the same day as your implant surgery with our cutting-edge digital technology.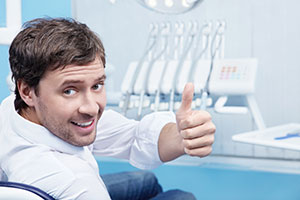 Using only four implants is a cost-effective option to create a stable, long-lasting new smile that you will love.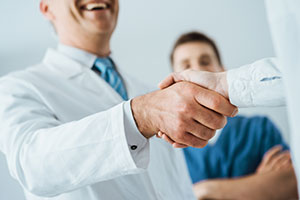 You can trust the experienced restoration dentists at Pure Dental Health to create a gorgeous, state-of-the-art smile with All-on-4 implants.
Why Choose All-on-4 for Your New Smile?
There are many reasons patients are attracted to All-on-4 denture implants. Some are simply lured by the fact that All-on-4 implants require less procedure time and less recovery than alternative treatments in implant dentistry. Furthermore, they are more cost-effective, since there are fewer implants to place, no bone grafting is needed and fewer office visits are necessary. There are many reasons to choose All-on-4 implants from Pure Dental Health for your new smile.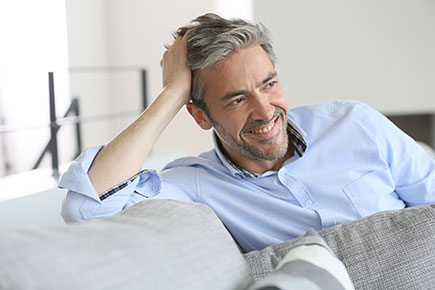 Your new smile will stay in place when you eat, laugh, sneeze or talk. The strategic placement of the four implants secures your prosthetic teeth in place with no need for adhesive or other unpleasant effects of removable dentures. Patients can enjoy full denture stabilization, which means you can eat the foods you love, laugh with confidence and care for your All-on-4 implants just like natural teeth.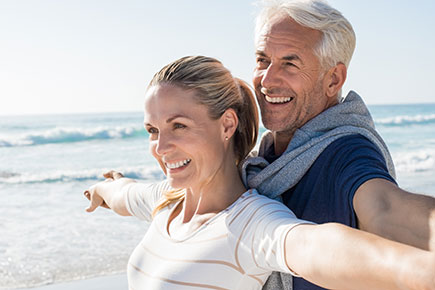 Your new smile will look and function like natural teeth, and All-on-4 implants are a great investment in your health and appearance. Our patients have excellent results with All-on-4 implants – many people keep their new smile for the rest of their life. Plus, implant-supported dentures offer bone preservation through the proper stimulation of your jawbone by the implant post when you chew. This helps patients avoid premature facial aging by retaining a youthful fullness and contour in their lower face.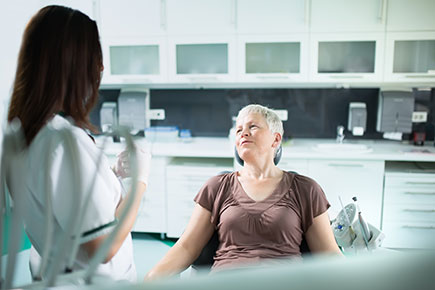 As with all our dental services, you can expect exceptional, personalized care while we restore your new smile. Our restorative dentists will answer all your questions and involve you every step of the way while we create your All-on-4 implants. We are committed to ensuring you get the new smile you deserve in the most comfortable way possible.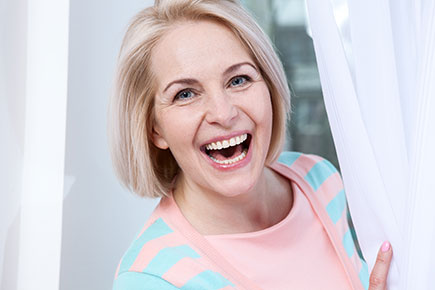 You don't need to wait for weeks or months after your implant surgery to enjoy your new smile. Most patients can have their provisional smile created the same day as their surgery for fast, convenient service. Using precise imaging, cutting-edge technology and minimally invasive oral surgery, patients can even get their All-on-4 implants in a single day!
What to Expect
If you are ready to explore the advantages of All-on-4 implants for a new smile, contact us at Pure Dental Health. We can begin the journey to restoring your beautiful smile. Here is what to expect: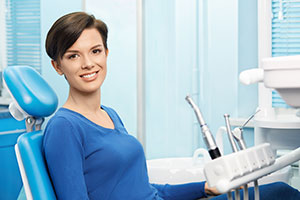 First, we need to meet with you and perform an exam with advanced imaging. Once we evaluate your oral health, our restorative dentist will discuss the options available, including All-on-4 implants.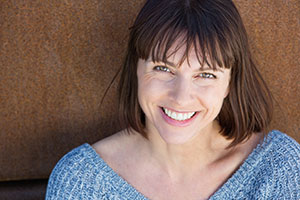 If you decide All-on-4 implants are right for you, we can begin designing your customized smile with our 3D imaging technology.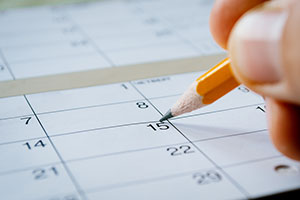 We will schedule your surgery to receive your implants and new smile, and our team will go over what to expect the day of surgery.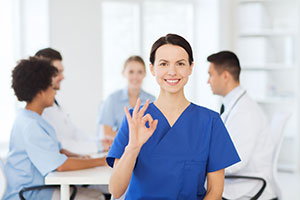 Our restorative dentists will insert your new dental implants and attach your new temporary smile in place. You will walk out the same day with a functional, beautiful smile.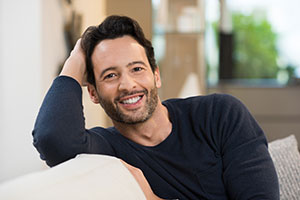 Once your implants have healed, we will secure your permanent overdentures in place for a long-lasting smile you will love.
If you would like to learn more about the advantages of All-on-4 implants, please contact Pure Dental Health today. We look forward to helping you regain a complete and confident smile at every stage of life.