Affordable Dental Implant Special!
---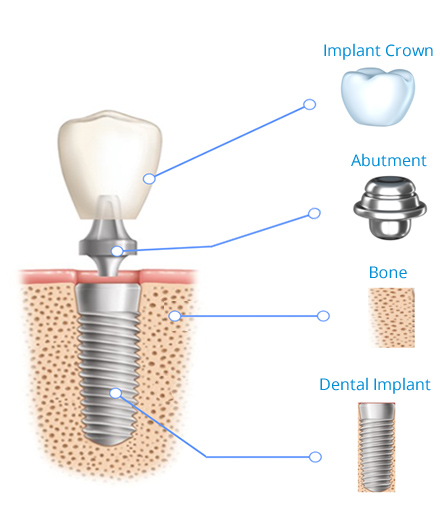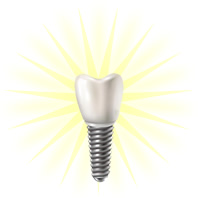 Why Choose Us?
Implant, Abutment and Crown placement all done by One Doctor, No Running around town to multiple Dentist.
IV Sedation Offered
Dental Implant experience 20+ year history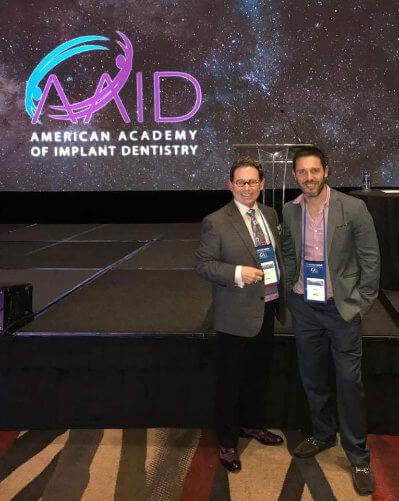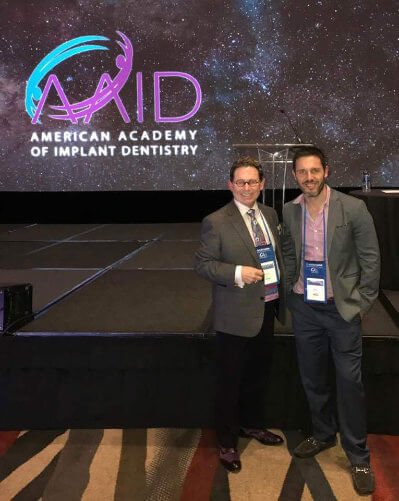 Marietta Dental Implants
Look your best with a new smile. Dental implants can replace the gaps in your grin with beautiful replacement teeth that appear natural. If you live in Marietta or East Cobb, GA, excellence in implant dentistry is close by at Pure Dental Health. We offer general, cosmetic and restorative dentistry, including high quality dental implants.
Can anyone get dental implants?

Dental implants are a wonderful replacement option for most people who have lost one or more teeth. This is a surgical procedure, so a full exam is necessary to determine whether you are a good candidate for dental implants. If you are in good health and have sufficient bone in your jaw to support the dental implant, you could be an ideal candidate for this procedure.

What components are in a dental implant?

Dental implants have two main components: a surgical post and a dental crown. The dental post is made from titanium for durability. This post is surgically inserted into the jaw bone to support your new tooth. The dental crown is fitted onto the post once the surgical site heals. Once these two parts are connected, you have a new tooth that looks natural and functions like a real tooth.

How many dental implants can I have?

Some people have full dental restorations using dental implants. Other people may only have one or two dental implants to replace missing teeth. If you have healthy bone structure in your jaw, you may be able to support multiple dental implants if needed. We can determine how many dental implants you can support during your exam and consultation.

Are dental implants safe?

Your health and safety are always the top priority with our team at Pure Dental Health. We use the latest technology and techniques for our dental implant procedures. With the advancement made in implant dentistry, the success rate is very high at 95-98%, making them a safe and reliable option for replacing missing teeth.

Will my new implants match my existing teeth?

When adding dental implants to existing teeth, we use advanced imagery to ensure that the implants fit comfortably into your bite and look natural. They will be color-matched to your smile. Since these are new teeth, they will be in perfect condition with a stain-resistant exterior that will look great for many years to come.

Is Pure Dental Health accepting new patients?

We always welcome new patients to join our dental family at Pure Dental Health. We have a full array of dental services, including excellent dental implants. Our focus is on caring for our patients, giving them personalized attention and a relaxing experience when they visit our office. If you choose us as your dental provider, you will love our friendly, experienced approach to dental care and the many comfort amenities we offer, including internet, a beverage bar, flat screen TVs and valet parking.

What are my payment options for dental implants?

Some insurance plans cover dental implants, helping cut the cost of replacing your teeth. We accept many dental insurance plans at Pure Dental Health; we most likely accept your plan. If you need additional payment options, we have financing available and monthly payment plans for your convenience.
Dental implants are one of the best investments you can make in your health and smile. If you live in East Cobb or Marietta, contact Pure Dental Health to learn more about our dental implant options. We have extended office hours to meet your busy schedule – just call to make your appointment and we will find a time that will work for you. The beginning of a new smile starts with one phone call to our office.
Sedation Dentistry
*Patients specific needs vary and prices are only estimates. You will need a CT scan and exam by the dentist to determine exact prices
We believe that once you come in to meet and discuss your dental needs, learn about the Pure Dental process, and understand the pricing and options…you'll make the decision to go with us!
Our doctors have extensive education and experience in implant placement, restoration, and recovery.
We handle all phases of the implant process in-house, without the need to refer you to another office.
We provide a treatment plan consistent with your personal dental health.
Our doctors and dental care team have been recognized for providing exceptional patient care and communication before, during and after treatment.
You can trust Pure Dental for superior, patient-centered care.
Schedule Your Appointment Online