Dental Hygienists
Tiffani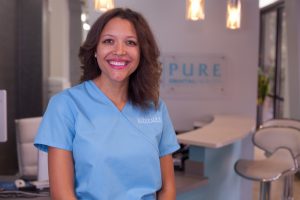 Tiffani graduated with an Associates of Applied Science degree in Dental Hygiene from Des Moines Area Community College in 2012. She's an active member of
the American Dental Hygienist Association (ADHA), and has been with Pure Dental Health since she graduated. When Tiffani's not taking care of her patients, she enjoys traveling and spending time with friends and family.
Claire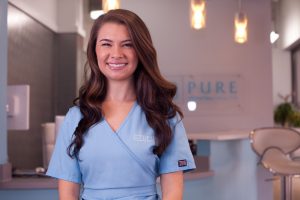 Claire is a Georgia native who grew up in Suwanee. She's a Cum Laude graduate from the Medical College of Georgia where she obtained her BS in Dental Hygiene, and is an active member of the ADHA. Claire is also a Phi Mu Alumna of the Gamma Sigma chapter at GC&SU. She joined the Pure Dental Health team in August of 2014.
Kerry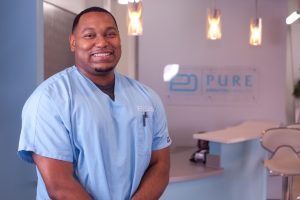 Kerry started at Pure Dental Health in 2013. He received his Associate's of Science in Dental Hygiene that same year from Fortis College. Kerry is an active member of the ADHA. He is also a Marine Corps Veteran. Kerry enjoys spending time with his wife, Brenda, and two kids, Olivia and Kerry II, as well as watching college football.
Karen
Karen graduated from Oregon Institute of Technology in Klamath Falls, Oregon. She loves meeting new people and making them look better and feel better in an hour. She also loves Beagles!!!