Need a Wisdom Tooth Removed?
.

Pure Dental offers Sedation to Remove the Pain!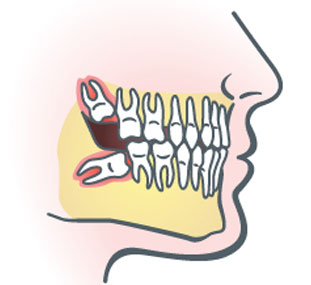 Many of us have been there. That third and final set of molars to emerge, aka wisdom teeth, are causing a lot of pain. In addition, they're starting to cause damage. Due to a general lack of jaw space, it may be that they're erupting sideways or even becoming impacted. This can lead to a number of disruptive dental problems, ranging from misalignment and infection to painful jaw cysts and surrounding bone loss. They need to be extracted. Removing the wisdom teeth can be a proactive approach to protecting your oral health.
Why Choose Pure Dental?
Simply put, we know what you're going through, and we want to help-
Our doctors have extensive education and experience in wisdom teeth extraction and recovery.
We offer the latest in Sedation therapy. We are qualified to administer both nitrous oxide as well as IV Sedation.
We provide a treatment plan consistent with your personal dental health.
Our doctors and dental care team have been recognized for providing exceptional patient care and communication before, during and after treatment. We believe that in addition to good service, patients have a good understanding of the options, recovery, and care.
You can trust Pure Dental for superior, patient-centered care.
Contact Pure Dental Health TODAY to schedule your exam through our online scheduling form or call us at
404-594-8220. We are ready to help!
Pure Dental Health
2285 Peachtree Rd NE, Suite 203
Atlanta, GA 30309
Phone: (404) 594-8220
Enter Full Site – www.puredentalhealth.com