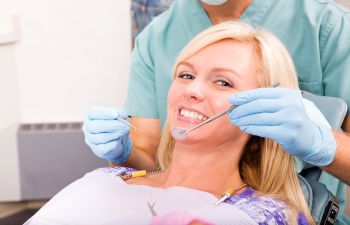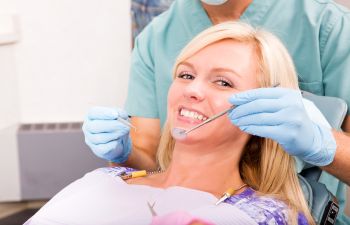 When a tooth suffers an area of decay or damage, it must be repaired. Unless the repair is large enough to require a crown or onlay, the tooth can be restored in one of two ways: amalgam fillings or composite resin fillings. Amalgam fillings have been around since 1895 and include a combination of metals. Composite fillings, however, are a newer option in dental fillings. Composite is a ceramic and plastic compound that matches the color of your teeth. Many patients find that these tooth-colored or white fillings are a preferred solution in repairing cavities or even making minor cosmetic improvements to the teeth. In fact, it is not uncommon for patients to want their amalgam fillings replaced with this composite resin alternative.
If you can agree with the following, you may want to consider a dentist who offers composite fillings:
#1 You want your filling to blend in, not stand out.

The hallmark advantage of choosing composite resin is aesthetics. Instead of flashing a metal filling when you laugh or speak, you can opt for a tooth-colored filling that provides a seamless and inconspicuous blend within your natural smile.

#2 You don't want metals or mercury in your mouth.

While it is still a large debate among dentists, there are a large majority of patients that simply want to avoid the potential dangers of having metal in their mouths. Amalgam fillings are made of 50% mercury. Mercury vapor can release or leak out from amalgam fillings, and many people are concerned about the toxicity of this element within the body. Furthermore, silver fillings may not be a good choice if you have an allergy to metal.

#3 You want to preserve as much healthy tooth structure as possible.

Unlike amalgam fillings, composite resin is very flexible and bonds directly to the surface of your tooth. This means that less drilling is required and more of your healthy tooth structure can be preserved.
Want to learn more about white fillings offered at Pure Dental Health? Please schedule your appointment. We value the importance of providing patient-preferred options when repairing tooth damage.
Posted on behalf of Pure Dental Health