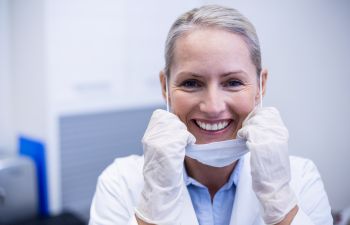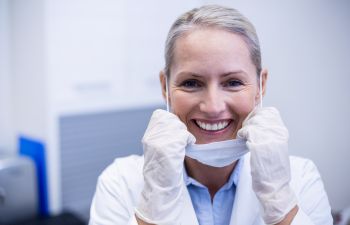 Oral cancer includes cancers of the lips, tongue, cheeks, floor of the mouth, hard and soft palate, sinuses and pharynx (throat). Unfortunately, there are many misconceptions about this type of cancer. Here are 5 myths and facts to set the record straight.
Myth #1: Oral cancer is not serious.

Fact: Oral cancer is easily treated at its beginning stages. However, if the disease is not detected early, it can be fatal. In fact, oral cancer is one of the deadliest diseases of the mouth.

Myth #2: Oral cancer is rare.

Fact: More people in the U.S. were diagnosed with mouth or throat cancer in 2017 than cancers of the cervix or stomach, according to the Oral Cancer Foundation.

Myth #3: Oral cancer is not a concern for young people.

Fact: It is true that the risk for oral cancer risk increases with age (especially after age 50). However, not all forms of mouth cancer are linked to age. Due to the recently discovered link between oral cancer and sexually transmitted forms of the human papillomavirus (HPV), there are an increasing number of younger patients being diagnosed.

Myth #4: Oral cancer only affects smokers.

Fact: While tobacco use is a primary culprit for oral cancer, it is not the only way you can get oral cancer. Drinking alcohol, HPV, sun exposure and even genetics are considered risk factors.

Myth #5: Oral cancer screenings are only for high-risk patients.

Fact: Oral cancer screenings are a standard part of all routine dental exams for adults. At Pure Dental Health, we use modern techniques to examine the entire oral cavity for signs of oral cancer, which includes investigating any unusual sores, lumps or discoloration in the mouth, tongue, lips or throat. Don't worry; oral cancer screenings are non-invasive and painless. Most importantly, they could save your life!
Have you been checked for oral cancer this year? Schedule your routine dental exam at Pure Dental Health in Atlanta.
Posted on behalf of Pure Dental Health