Affordable Dental Implant Special
---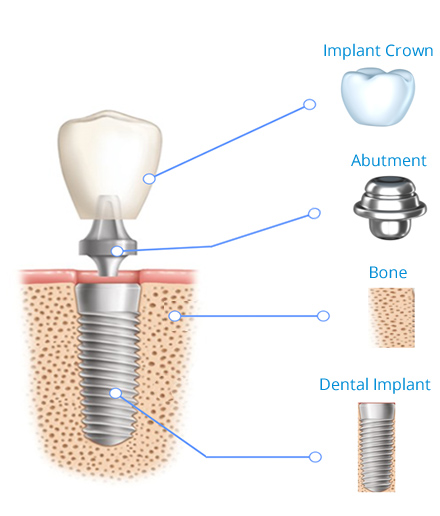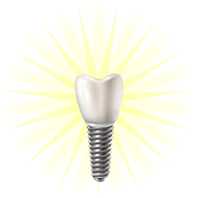 Why Choose Us?
Implant, Abutment and Crown placement all done by One Doctor, No Running around town to multiple Dentist.
IV Sedation Offered
Dental Implant experience 20+ year history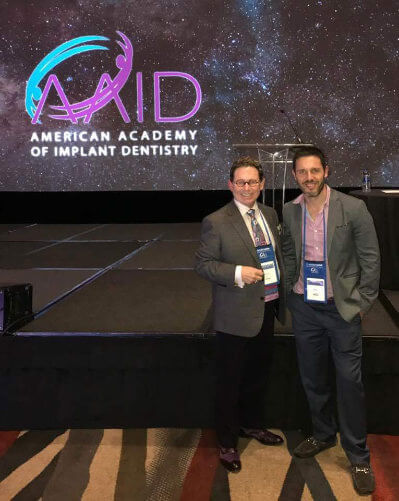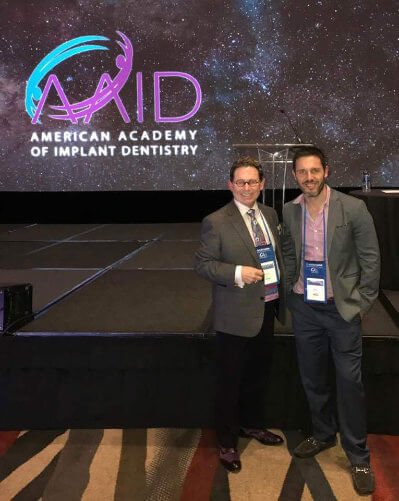 Brookhaven Dental Implants
Enjoy the benefits of a complete, beautiful smile with the help of dental implants from Pure Dental Health. You deserve a healthy smile that you can be proud to flash to anyone you meet. If you live in Brookhaven, Pure Dental Health is here to offer you excellence in implant dentistry, as well as the best dental care in the greater Atlanta area.
Who should get dental implants?

Anyone who is missing one or more teeth should explore the possibility of dental implants. This procedure is the most advanced option available to replace one or more missing teeth for a complete and healthy smile. If you have a missing tooth, make the call to learn more about this revolutionary procedure.

What is the success rate of dental implants?

Dental implants have been used for many years in their modern form, which has allowed the procedure to be perfected. The success rate for dental implants is now extremely high, with 95-98% procedures resulting in healthy, permanent tooth replacements. This is excellent news for anyone considering restoring their smile with dental implants.

What does the dental implant procedure entail?

While under sedation, a dental implant post is inserted into your jaw bone. This is a tiny screw-like post that is designed to adhere to the bone. Once this is completed, a healing process takes place before a permanent dental crown is placed on the post to complete your new tooth.

Can I get more than one dental implant?

Yes. Some people have their entire smile replaced with dental implants. As long as you have sufficient bone in your jaw to support multiple implants, you can have as many as necessary to complete your smile. Each tooth looks like a natural tooth and helps support any existing teeth for improved oral health.

How is a dental implant better than a dental bridge?

Dental bridges are an effective option to replace missing teeth, but they do not offer all the benefits of a dental implant. When a tooth is lost, you can begin to lose bone in your jaw, resulting in a change of your appearance and a determent to your oral health. Dental implants spur bone growth like a natural tooth; dental bridges do not.

Will my dental implant feel different than a natural tooth?

Your dental implant will have the appearance of a natural tooth and will give you the function of a natural tooth. However, your implant tooth will not have a nerve root like a natural tooth. This means if you crack your implant or have other damage, you will not feel any pain like a natural tooth. Since you will not be alerted to any damage by a nerve, it is important to schedule regular exams to monitor the health of your implants.

Why should I come to Pure Dental Health for my dental implants?

At Pure Dental Health, our mission is to provide the best dental care in the Atlanta area, with special attention to service and comfort for our patients. We have many amenities to make your visits comfortable, with free internet, flat screen TVs, wireless headsets and much more. But it is our experienced, friendly team that make the biggest impact, offering excellence in implant dentistry for our patients.

Can I afford dental implants?

While dental implants are a significant investment into your health and smile, the cost can be reduced using any available insurance coverage. Pure Dental Health also offer payment plans and flexible financing to breakdown the cost over time for your convenience.
Want to find out whether dental implants are the right options to restore your smile? Contact Pure Dental Health to schedule your consultation.
Sedation Dentistry
*Patients specific needs vary and prices are only estimates. You will need a CT scan and exam by the dentist to determine exact prices
We believe that once you come in to meet and discuss your dental needs, learn about the Pure Dental process, and understand the pricing and options…you'll make the decision to go with us!
Our doctors have extensive education and experience in implant placement, restoration, and recovery.
We handle all phases of the implant process in-house, without the need to refer you to another office.
We provide a treatment plan consistent with your personal dental health.
Our doctors and dental care team have been recognized for providing exceptional patient care and communication before, during and after treatment.
You can trust Pure Dental for superior, patient-centered care.
Schedule Your Appointment Online