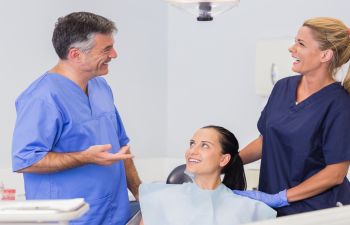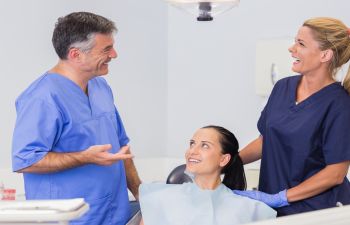 Complete dentures are still the preferred choice for replacing an entire arch of teeth. However, the process of getting dentures has changed dramatically over recent years – for the better! Conventional denture fabrication was somewhat grueling, as it often involved up to five visits with your dentist and a chair time of up to 3 hours. In many cases, the final product of conventional dentures takes up to 30 days. That is a long time to wait when you need to replace a full set of teeth! In addition, many patients experience changes in their gum tissues during that time span, which means the final denture may not fit as well as originally planned.
The good news is that modern denture technology has revolutionized the process for patients so that they don't have to endure such a lengthy wait for their final dentures to be ready. One of the most impressive denture systems is Dentca. Dentca dentures rely on advanced CAD/CAM technology, which means they are fabricated using precise and fast 3D images of the entire maxillofacial region. A stark contrast to the conventional denture experience, Dentca only requires a single visit to the dentist with only 45 minutes of chair time. In one short week, patients can receive their final Dentca denture product.
Not only does this 3D technology and cutting-edge computer software greatly reduce your denture process time, but it also produces a denture model that is more accurate and comfortable than past denture systems. Lastly, your dentist will save the 3D model of your Dentca denture in the event that a replacement or additional set is needed. From start to finish, the efficiency and success of Dentca dentures is unrivaled!
According to The Journal of Prosthetic Dentistry, the number of US adults needing dentures is projected to increase from 33.6 million in 1991 to 37.9 million by 2020. If missing teeth are affecting your self-esteem, your nutritional health or your quality of life, call Pure Dental Health to learn more about modern denture options. It may be easier than you think to regain a beautiful and confident smile!
Posted on behalf of Pure Dental Health