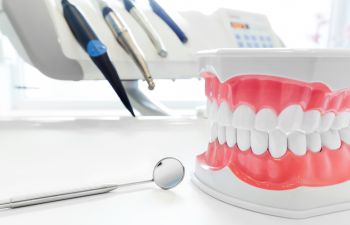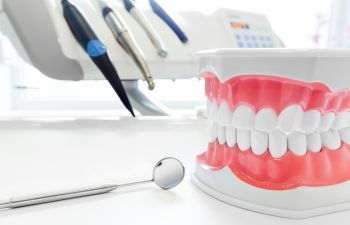 When it comes to gingivitis, there is one thing you should know. If you don't seek treatment, it can progress and cause serious consequences to your smile and your overall health. Gingivitis is the first stage of gum disease. We know that gum disease is an infection in the soft tissues of your gums, typically caused by the buildup of plaque and bacteria. If not addressed at an early stage, gum disease can cause the gums to pull away from the tooth root. The surrounding bone can deteriorate and tooth loss may result.
Unfortunately, the damage doesn't stop there. Gum disease has also been linked to several overall health conditions, ranging from stroke and heart disease to diabetes and premature birth. This makes it imperative for patients to recognize gingivitis symptoms and take a proactive approach to their gum health.
Gingivitis Signs and Symptoms
It is a good idea to check the health of your gums periodically. Here are some specific warning signs that could indicate you have early gum disease.
Swollen Gums – Gums that are puffy in appearance is a sign that your gums are irritated.
Receding Gums – This can make your teeth look longer or cause them to be more sensitive.
Tender or Bleeding Gums – Do your gums feel sore or bleed when you brush them? Healthy gums do not provoke pain or bleeding.
Dark Red Gums – Your gums should reflect a bright pink color. If they appear more dark red, gum disease may have set in.
Bad Breath – Chronic bad breath (despite what you've eaten) is a red flag for the presence of infection and gum disease.
Beyond poor brushing and flossing habits, there are also other conditions and lifestyle choices that can exacerbate gingivitis, including heart disease, diabetes and cancer as well as pregnancy, puberty, smoking and certain medications. Your risk factors should be carefully considered when preventing and managing gingivitis.
Action Steps for Gingivitis
If you are suffering from one or more gingivitis symptoms, seek treatment as soon as possible. Remember that gingivitis is the first stage of gum disease, but it is also highly treatable. In many cases, extra effort in your oral hygiene routine is often enough to stop the progression of gingivitis. At Pure Dental Health, we also offer a full menu of proven periodontal treatments, including gingival cleanings and deep cleanings (scaling and root planing) to reverse early stages of gum disease. Call our Buckhead or Dunwoody office today.
Posted on behalf of Pure Dental Health