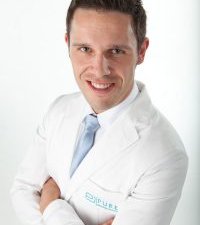 Traditional dental crowns have been used for decades to repair a cracked or broken tooth. While this method has had great success for the patients' oral health, multiple dental visits were needed to create a perfect crown for each individual mouth. This required time, patience, and flexibility on the patients' part that is not always easy to achieve. Tight work schedules, travel inconveniences, and being left with a temporary (and often uncomfortable) crown was never an ideal situation for patients who needed to receive a dental crown. At Pure Dental Health, we are pleased to offer same day dental crowns with our latest technology: CEREC.
Chairside Economical Restoration of Esthetic Ceramics (CEREC) uses CAD/CAM technology to develop and create customized dental crowns in a single dental visit. Essentially, the CEREC system allows dental crowns to be a chairside treatment, particularly for those who need only a single tooth restoration. CEREC can create precise restorations for multiple teeth in a single visit as well, it will simply take a bit longer. The CEREC system uses Computer Aided Design (CAD) technology to take an accurate picture of the damaged tooth and transfers the "optical impression" to a computer screen. From here, the dentist uses CAD to design the custom restoration. The Computer Aided Manufacturing (CAM) takes over and automatically creates the restoration.
How CEREC works:
The technology of CEREC allows Pure Dental Health to further meet the needs of their patients with accurate and fast dental crowns. For patients who come in for a dental emergency or who have made an appointment for a dental crown, the process is no longer a grand ordeal. Our streamlined development of customized crowns utilizes the accuracy of CEREC to create a dental restoration with as little disruption to your day as possible. For a single tooth restoration, the entire process takes around an hour. Our dental staff can economically restore damaged teeth in a single appointment using a high-quality ceramic material that matches the natural color of the teeth.
CEREC uses Computer Aided Technology that incorporates a camera, computer, and milling machine in one instrument. The specialized camera is used to take an accurate picture of the damaged tooth and the surrounding tissue and neighboring teeth. This "picture" is the optical impression, making the need for messy and uncomfortable biting impressions no longer necessary. The optical impression is then transferred and displayed on a color computer screen, where the dentist uses CAD technology to accurately design the restoration. Once the design has been created and it has been "placed" on the computer screen to ensure proper fit with the mouth structure, the CAM takes over and automatically creates the restoration while the patient waits. Once the milling of the restoration is complete, the dentist will bond the new restoration to the surface of the old tooth. The restoration will have a precise fit, and it will match the natural color of the neighboring teeth so that it will be undetectable inside the mouth.
With this technology, patients no longer have to feel self-conscious about silver fillings that discolor their smiles. This revolutionary technology also eliminates the need for multiple dental visits, making it much more convenient to the patient. The research, documentation to support, and proven success of CEREC technology have opened the door for precise, safe, and effective dental restorations.
Pure Dental Health is proud to offer this amazing technology to all of our patients. We strive to provide excellence throughout all of our dentistry services, and CEREC is just our latest approach in our goal of optimal dentistry.
Contact our practice today to learn more about CEREC or to schedule an appointment.
Posted on behalf of Pure Dental Health