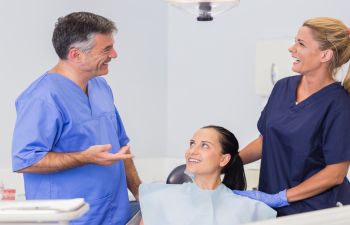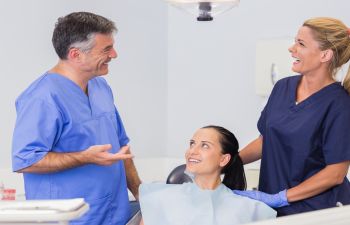 Dental implants are a remarkable way to replace missing teeth. With the look, feel and function of real teeth, dental implants allow patients to carry out their life with confidence. However, there is one lifestyle habit that is a deal breaker if you want to have successful dental implants.
Smoking is not only harmful to your overall health, but it can drastically increase your chances for dental implant failure. Dental implants carry a 95% success rate, but within the small percentage of implants that fail, over half belong to those who smoke.
How Can Smoking Impact Implants
Even in someone who is not considering dental implants, smoking can be an oral health threat. Smoking leads to bad breath, tooth stains, gum disease and other dental problems. When it comes to dental implant surgery, the consequences are even more severe. Smoking can cause the following in someone who is preparing for dental implants:
Damage to Skin Cells – Smoking cigarettes can potentially burn and/or thicken the surface of the delicate skin cells inside the mouth.
Dry Mouth – Smoke inhalation also contributes to dry mouth because the salivary glands can become damaged over time. A dry mouth is the perfect environment for bacteria to live and breed, which makes you more vulnerable to infection and decay.
Impedes Blood Flow and Oral Healing – The biggest risk of smoking and dental implants is rooted in the fact that nicotine is a vasoconstrictor. It restricts the blood flow that nourishes the teeth and gums. When deprived of vital nutrients, your gums and mouth can't heal properly or fight off infection. This becomes a real problem for a newly placed dental implant, as the healing of the titanium post within the gum tissue and bone is the most crucial step of the implant process. Smoking can essentially slow healing while increasing the risk of infection and implant failure.
Quit or Temporarily Stop Smoking
As far as your smoking habit goes, it is best to call it quits completely before getting dental implants. However, at the very least, we suggest you put an end to your nicotine habit a week before your implant surgery and up to two weeks following the procedure to protect your healing and recovery. For more information on preparing for dental implant surgery, call Pure Dental Health.
Posted on behalf of Pure Dental Health