Affordable Dental Implant Special!
---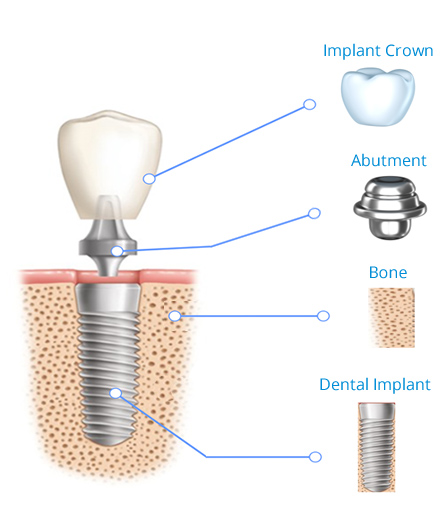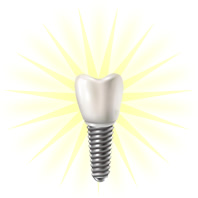 Why Choose Us?
Implant, Abutment and Crown placement all done by One Doctor, No Running around town to multiple Dentist.
IV Sedation Offered
Dental Implant experience 20+ year history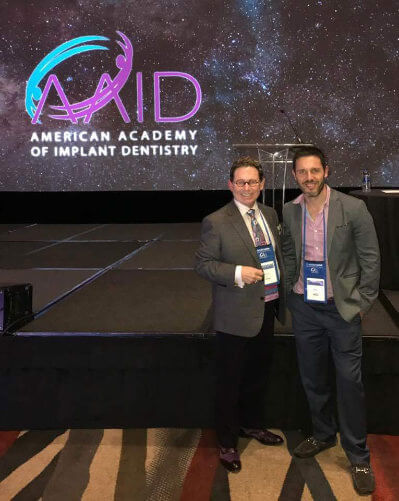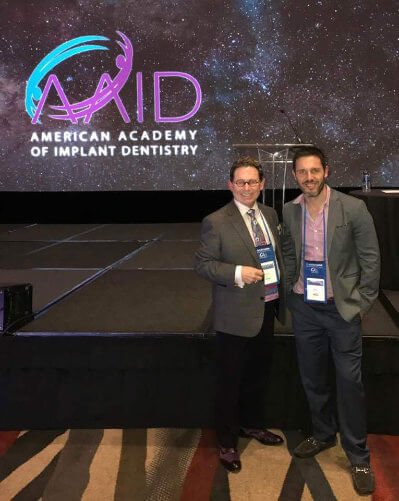 Decatur Dental Implants
At Pure Dental Health, we want you to have your best smile at any age. For some, that can mean replacing teeth that have been lost to trauma or disease. Dental implants are the best option for restoring your smile with new teeth that look and function like your natural teeth. If you live in Decatur or DeKalb, come see the dental implant experts at our office in Buckhead.
What are the advantages of dental implants?

Dental implants are permanent, individual replacement teeth that are surgically placed for a natural look with exceptional functionality. Unlike dentures or dental bridges, dental implants help stimulate bone growth in the jaw like natural teeth, helping to retain your facial structure. This can help you avoid the sunken look in your facial muscles that often accompanies tooth loss.

What is the surgical procedure for dental implants?

Sedation is used during the surgery. Using advanced imagery, titanium posts are surgically placed into the jaw bone. These posts represent the new root of your dental implant. Once the area has healed, our dental implant experts will add a beautiful dental crown onto the implant post to create a permanent new tooth.

How long do dental implants last?

Many people have their dental implants throughout the rest of their life. When maintained with routine care at home and at your dental office, dental implants are designed to last for decades, just like natural teeth. Dental implants are an investment in your permanent, life-long smile.

Is dental implant surgery usually successful?

The majority of dental implant surgeries are successful. Modern dental implant surgery has a success rate of 95% up to 98%. Most people have no significant problems after their surgery and enjoy the benefits of their new smile for many years to come.

Can I get dental implants?

Most people that are missing teeth are good candidates for dental implants. There are some medical factors that need to be considered, including evaluating your bone growth in your jaw and medical history. Our dentists will provide a thorough exam to determine if dental implants are the right option for your smile restoration.

Does Pure Dental Health offer full dental services?

Yes, Pure Dental Health offers general dentistry services such as checkups, cleanings and tooth repairs. We also have cosmetic and sedation dentistry, along with our restoration dental options like dental implants. You can come to us for all your family's dental needs.

Do you accept payments for dental implants?

Pure Dental Health accepts most dental insurance plans for dental implants, as well as payment options. Ask about our financing or payment plans for any services not covered under insurance. We want dental care to be affordable for all of our patients.

What can I expect when I come in for my first visit?

Expect to experience the best care you have ever had at a dental office. We put our patients first, taking the time to get to know each and every one of our patients. Our team is friendly, compassionate and experienced for an improved dental experience. You will also love our many amenities – valet parking, free beverages, internet, warm towels, blankets, flat screen TVs and noise cancelling headsets are just some of the ways we pamper our patients.
DeKalb Dental Implant Excellence
If you are looking for a dental implant expert near DeKalb or Decatur, come see us at Pure Dental Health. We are accepting new patients and want to help you restore your beautiful smile. Contact us to schedule your first consultation to learn more about dental implants. If you have dental insurance, there is a high chance we accept your plan – ask one of our friendly team members for more information.
Sedation Dentistry
*Patients specific needs vary and prices are only estimates. You will need a CT scan and exam by the dentist to determine exact prices
We believe that once you come in to meet and discuss your dental needs, learn about the Pure Dental process, and understand the pricing and options…you'll make the decision to go with us!
Our doctors have extensive education and experience in implant placement, restoration, and recovery.
We handle all phases of the implant process in-house, without the need to refer you to another office.
We provide a treatment plan consistent with your personal dental health.
Our doctors and dental care team have been recognized for providing exceptional patient care and communication before, during and after treatment.
You can trust Pure Dental for superior, patient-centered care.
Schedule Your Appointment Online