Buckhead Office
I'm originally from Moss Point, Mississippi (The Coast), But I also grew up in Monroeville, Al. I attended Mississippi Gulf Coast Community College in Gautier, MS. Transferred from there to Lawson State in Birmingham,Al where I majored in Biology. I also attended Advanced Career Training (ACT) in Atlanta, GA. I've been working in Dentistry over 15 years. I am the first in my family to work in the Dental field. More importantly what attracted me to dentistry was having the ability to truly help people threw dental education as well as reinstill their confidence in self by providing great oral health. Pure Dental Health is a great place for me to work, because the establishment challenges me. Provides opportunities & gives me the freedom to be my true self & connect with patients on a true level of passion for my craft & display compassion & love for one another. My passion outside of work are Riyana(sister), Zion(son) & Sidnie(daughter). Simply enjoying an purposeful life with them. I also enjoying fishing, reading,exercising & learning. An interesting fact about me is that I love philosophy.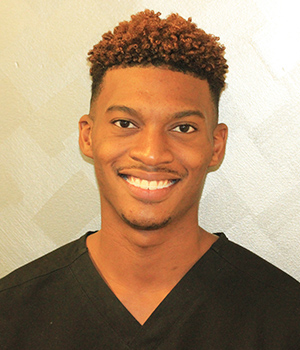 I'm originally from Augusta Georgia but grew up between Atlanta and Orlando Florida. I went to school at Altierus Career College and have been in the dental field for 2 years. I am called to work in dentistry because I love to smile and I want to help other people smile. I became a part of Pure Dental in May 2019. Pure Dental Health is great place to work because of my co-workers and my doctor. My passions aside from dentistry are fashion, my clothing line called Acceptable Clothing, and spreading spreading the love of Christ!
Dunwoody Office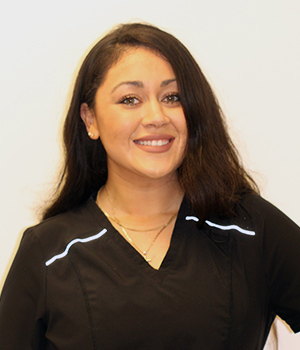 I'm originally from California, moved to Atlanta from Myrtle Beach, South Carolina. I have been an Expanded Functions Dental Assistant for 5 years and have worked with Pure Dental Health for 2 years. I love working with Pure because my boss is awesome and I feel that I have the opportunity to be challenged. I enjoy working in dentistry because it is thrilling to be a contributing factor to someone's life being transformed by changing their smile; whether that be helping them out of pain, or a transformation that gives them their confidence back. Aside from work, I love to travel with friends and I am most passionate about my busy brilliant toddler!