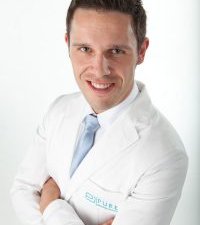 A dental crown is a tooth-shaped cap that is placed over a tooth to restore its size, shape, strength, and appearance. Dental crowns have been used as cosmetic dental procedures for centuries, and luckily they have improved a great deal. Dental crowns can be dated as far back as the Egyptians, who used are known to have used wooden crowns for those of lower class and pure gold for pharaohs. Today, dental crowns are typically constructed out of durable resin so that they look like natural teeth within the mouth.
Dental crowns can be used both restoratively and cosmetically. When used as a restorative procedure, dental crowns have the purpose of restoring the strength of a tooth so that it can successfully remain inside the mouth. A weak, cracked, or broken tooth can be restored by placing a crown over the tooth. Oftentimes, a tooth that is severely broken is not strong enough for a dental filling, or because there is not enough tooth surface left for a filling to be placed. In this instance, a dental crown can be created to make up for the missing structure while also giving the mouth a complete tooth from the surface.
Any time it can be avoided, a tooth is not extracted from the mouth. The jaw bone is dependent upon the teeth providing structure and stability. When a tooth is lost or pulled out, there is a gap in the smile as well as a gap in the jaw bone's support system. The roots of the teeth are deeply implanted in the jaw bone. When a tooth root is missing, the jaw bone will begin to weaken and deteriorate around the gap. Dental crowns typically cover the tooth root (or a tooth that has been restored by a root canal) to allow the jaw bone to stay completely supported. Dental crowns are also used in dental implants. A crown is the visible tooth that covers the implanted post within the jaw. This restorative use of dental crowns provides stabilization that not only supports the jaw bone, but also supports neighboring teeth and prevents further, more extensive dental work from becoming necessary.
Dental crowns are also used as a cosmetic dental procedure to restore the appearance of a person's smile. Chipped, cracked, broken teeth, misshapen, and severely discolored teeth can all be enhanced by dental crowns. Having a beautiful, complete smile is important to the majority of people throughout the United States. Dental crowns allow for a person's smile to have a uniformed appearance by creating a crown that matches a person's natural teeth. The most common uses for cosmetic dental crowns are:
Repairing a damaged or broken tooth
Hiding the loss of tooth enamel due to grinding of the teeth
Hiding severe discoloration that cannot be lifted by whitening procedures
Strengthening the tooth after root canal surgery
Providing extra protection for a tooth that has received a large filling
Preventing the further spread of decay in a weakened tooth
Repairing a tooth that cannot support direct composite bonding
Dental crowns involve two stages, both of which can be performed right in our office. Stage one involves the dentist preparing the tooth to receive the crown. The tooth will be cleaned and then reshaped. This reshaping is done under local anesthesia to prevent pain or discomfort during the procedure. Once the tooth is reshaped, the CEREC imagery equipment creates a 3-D image of the tooth. This image is sent to the milling unit of the CEREC machine, where the ceramic dental crown is created. Once the crown is milled, it will be fitted into place, bonded, and polished.
At Pure Dental Health, you do not have to be of royal descent to receive a crown. Using CEREC technology, we create durable, beautiful crowns in a single visit to restore the appearance, strength, stability, and health of your smile. Please contact our practice to schedule an appointment. We accept most forms of dental insurance and offer CEREC one-day crowns at competitive prices.
Posted on behalf of Pure Dental Health