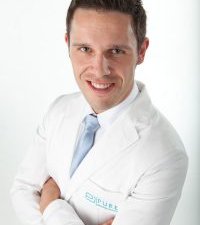 While there is no one faultless solution for replacing missing teeth that will work for everyone's mouth or budget, dental implants are as close to perfect as people can ever find. Dental implants have been proclaimed as the greatest dental advancement in the last century. Dental implants are unlike any other tooth replacement option because they provide a permanent solution for a complete smile.
When there are missing teeth within a mouth, the entire mouth is left vulnerable to literally breaking down. The teeth inside the mouth work to support one another; when one or more of the teeth are missing, the support of the mouth is compromised. Teeth are held securely in place by their roots within the jaw bone. If a tooth is missing due to loss, decay, or extraction, there will be a hole in the mouth and jaw bone. When neighboring teeth do not have the correct amount of support, they will begin to lose their own stability. This process is known as bone deterioration, and it will cause the teeth that are next to a missing tooth to become loose in their sockets; if the missing tooth is not replaced, a ripple-effect will occur and those teeth will eventually fall out – leading to the continual loss of teeth. Dental implants are the only tooth replacement option that can not only offer a permanent replacement tooth, but that can also reestablish the structure and stability of the jaw bone.
Dental implants are more than what is seen when you smile. Dental implants are surgically implanted tooth anchors that are placed into the jaw bone. All teeth have strong roots holding them securely in place, and dental implants mimic this same structure. Tooth anchors are created out of titanium and act as the tooth root for a replacement tooth. The tooth anchors are surgically secured into the jaw bone, and then the process of Osseo integration occurs where the jaw bone "accepts" the anchor and stimulates the bone to grow around the anchor and hold it in place. Once the mouth has healed from the surgery and Osseo integration process, a permanent dental crown is placed on the tooth anchor. Once a crown is placed, the mouth not only looks complete and natural, but it also functions naturally. Dental implants are designed to look, feel, and function just like natural teeth.
The obvious benefits of dental implants are that they are a permanent and naturally functioning tooth replacement option. Unlike dentures, dental crowns, and bridges, they will not slip, click, or move when you eat, talk, or smile. They also strengthen the jaw bone and reduce bone loss, helping to retain the structure of your face for a more youthful appearance. Most people are good candidates for dental implants. Through a thorough examination, the oral health and bone structure will be examined in order to determine whether or not patients are good candidates for this highly effective dental restoration option. Most patients with stable bone structure and a good medical history are able to successfully undergo the dental implant procedure.
It is important for patients to understand that choosing dental implants will not give them a "quick" solution to missing teeth. Dental implants do take a good amount of time, and those who need to replace multiple teeth can expect the entire process to take about a year. Dental implants are also more expensive up front due to the surgical implantation and multiple steps in the process. However, these two factors should not discourage you from choosing dental implants as your tooth replacement option. While it is true that dental implants are more expensive up front and that they will take longer than other options, it is important to remember that dental implants offer a permanent solution. Dentures, crowns, and dental bridges typically need to be replaced every seven years. The continual cost of replacement, and the continual need for dental work, will add up over time. Making the investment in dental implants can actually save many people time and money in the long run.
At Pure Dental Health, we want to help our patients achieve and maintain optimal oral health throughout their entire lives. We proudly offer dental implants to patients who have experienced missing teeth so that they can regain their confidence and complete oral health. Our dental practice is dedicated to the highest standard in dentistry and in patient comfort. We also offer financing and payment options to help our patients fit dental implants into their budgets.
If you are ready to explore the possibility of permanently correcting your smile through dental implants, please contact our dental practice today. Pure Dental Health is your source for excellence in implant dentistry in the greater Atlanta area. Call today to schedule your appointment to learn more about how dental implants can transform your smile and improve your quality of life.
Posted on behalf of Pure Dental Health