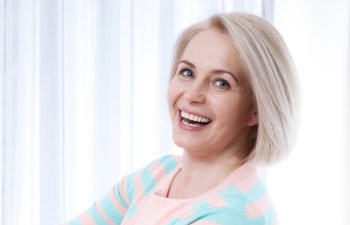 At Pure Dental Health in Atlanta, we are committed to staying at the forefront of dental technology to provide our patients with the best possible solutions for their oral health needs. We are thrilled to offer the Dentca Denture System, a revolutionary advancement in denture technology. Join us as we explore the benefits and capabilities of this state-of-the-art system that is changing the way we approach dentures.
A Customized Solution for Optimal Comfort
The Dentca Denture System offers a truly personalized approach to denture creation. Using advanced computer-aided design and manufacturing (CAD/CAM) technology, the system allows us to create dentures that are tailored specifically to each patient's unique oral anatomy. This level of customization ensures an optimal fit, comfort, and functionality, minimizing the common issues associated with traditional dentures, such as slippage, discomfort, and difficulty with speech and eating.
Enhanced Esthetics and Natural Appearance
Gone are the days when dentures were easily recognizable as artificial teeth. The Dentca Denture System utilizes cutting-edge materials and techniques to create dentures that mimic the natural appearance of teeth and gums. The precise customization of the dentures ensures that they blend seamlessly with the remaining natural teeth, enhancing the esthetics of the smile and boosting self-confidence.
Superior Durability and Longevity
One of the standout features of the Dentca Denture System is its exceptional durability. The dentures are constructed using high-quality materials that are resistant to wear, chipping, and staining. This means that patients can enjoy their dentures for an extended period without compromising on their appearance or functionality. With proper care and maintenance, Dentca dentures can provide long-lasting results, giving patients peace of mind and a reliable solution for their tooth loss.
Improved Fit and Functionality:
Traditional dentures often come with the frustration of slippage and discomfort, making it challenging to eat, speak, and enjoy daily activities. With the Dentca Denture System, these concerns are addressed comprehensively. The custom fit ensures a snug and secure placement, eliminating the need for messy adhesives. The improved fit translates to enhanced functionality, allowing patients to bite, chew, and speak with confidence, just like they would with natural teeth.
Efficient and Streamlined Process
The Dentca Denture System streamlines the denture creation process, making it more efficient and convenient for patients. Traditionally, the denture fabrication process involved multiple appointments, adjustments, and waiting times. With Dentca, digital scans of the patient's mouth are taken, eliminating the need for messy impressions. The digital data is then used to design and fabricate the dentures with precision and accuracy. This process reduces chair time and allows for quicker turnaround, getting patients their dentures faster.
Restoring Quality of Life
Tooth loss can significantly impact an individual's quality of life, affecting their ability to eat, speak, and feel confident in social interactions. The Dentca Denture System is a game-changer in restoring not only smiles but also the overall well-being of our patients. With its customized fit, natural appearance, and improved functionality, Dentca dentures empower individuals to regain their oral health, self-esteem, and quality of life.
Learn More About Modern Dentures in Buckhead
The Dentca Denture System represents a breakthrough in denture technology, offering a customized, comfortable, and esthetically pleasing solution for tooth loss. At Pure Dental Health in Atlanta, we are excited to bring this innovative system to our patients, enabling them to enjoy the benefits of a beautiful smile and improved oral functionality. If you are seeking a denture system that combines state-of-the-art technology, durability, and superior esthetics, we invite you to schedule a consultation with our experienced team in Buckhead or Dunwoody. Discover the transformational power of Dentca Dentures and reclaim your smile confidence.
Posted on behalf of Pure Dental Health