Affordable Dental Implant Special!
---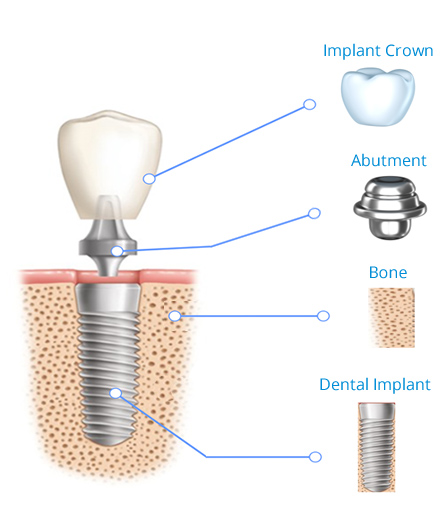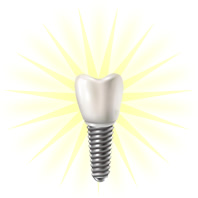 Why Choose Us?
Implant, Abutment and Crown placement all done by One Doctor, No Running around town to multiple Dentist.
IV Sedation Offered
Dental Implant experience 20+ year history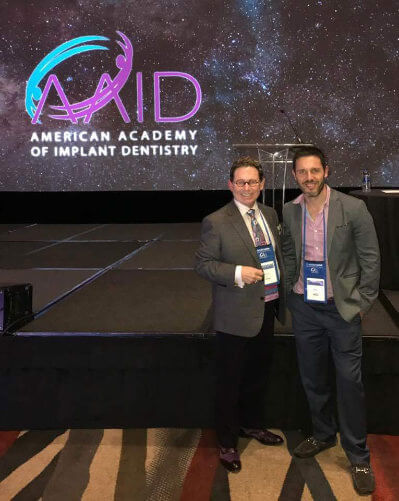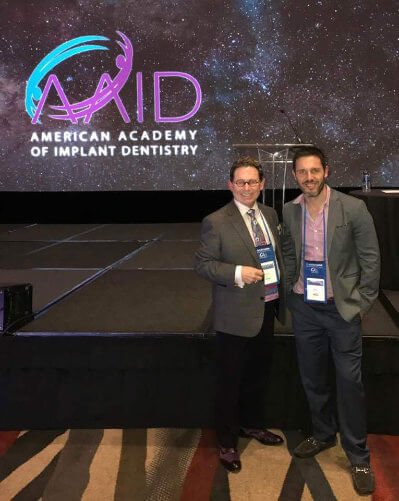 Druid Hills Dental Implants
Get back your complete smile with natural-looking dental implants from Pure Dental Health. We are your source for dental excellence in the Atlanta area, serving Druid Hills, Buckhead and all our neighboring communities. You deserve a beautiful smile that makes you feel confident and look your best – dental implants can be the solution to restore your smile.
What can I expect with dental implants?

There is no other dental restoration that looks and feels more like natural teeth than dental implants. You will have individual, permanent dental implants to replace missing teeth, fitting perfectly with any existing natural teeth for a beautiful smile. Enjoy the foods you love, look healthier and improve your appearance with a healthy, complete smile.

What happens during dental implant surgery?

Once you are placed under sedation, our experienced oral surgeon will use advanced 3D imagery to place the implant post into your jaw bone. This is the new 'root' for your tooth which will adhere to the jaw bone for a permanent new tooth. Once the surgical site has healed, we will give you a permanent dental crown that will set on top of the implant post to create a natural, beautiful tooth.

What kind of success results do dental implants have?

The success rate for dental implants is better than most surgeries at 95-98%. Most people do not have any issues with their implant surgery. If a rare problem does occur, there are other options we can discuss to give you a restored smile.

How many teeth can be replaced with dental implants?

If you have several teeth missing, there is a good chance that you can have them all replaced with dental implants. Some people have their entire smile restored using dental implants. Your oral health and bone structure in your jaw will be some of the deciding factors on how many implants you can support.

Do dental implants look different than natural teeth?

Yes, and no. The dental crown that covers your implant post is almost perfect, making it more aesthetically pleasing than most natural teeth. Dental implants look natural and function like regular teeth. But they are new and often look better than the teeth they replace.

Is Pure Dental Health accepting new patients for dental implants?

At Pure Dental Health, we always welcome new patients, whether you need general dental care or want to explore the possibility of dental implants. We have extended hours to fit your busy schedule and a friendly, helpful team to meet all your needs. We offer general, cosmetic, sedation and restoration dentistry.

Can I use dental insurance to pay for dental implants?

If your dental insurance offers coverage for dental implants, you can use it to pay for your dental implants. In most cases, insurance only provides partial coverage, but each plan is different. Call our team to see if we accept your insurance plan – most likely we do.

Does Pure Dental Health have payment plans for dental implants?

We have a few different payment and financing options available for our patients getting dental implants. You can use any available insurance to cover some of the costs and we can discuss our other in-house options for spreading out the expense on a payment plan. We also accept other forms of payment.
Do you want to learn more about restoring your smile with dental implants? Come see our friendly team at Pure Dental Health near your home in Druid Hills. We can perform a thorough exam to determine whether dental implants are a good choice for you and answer any questions you may have. Contact our practice today to begin the journey toward your new smile.
Sedation Dentistry
*Patients specific needs vary and prices are only estimates. You will need a CT scan and exam by the dentist to determine exact prices
We believe that once you come in to meet and discuss your dental needs, learn about the Pure Dental process, and understand the pricing and options…you'll make the decision to go with us!
Our doctors have extensive education and experience in implant placement, restoration, and recovery.
We handle all phases of the implant process in-house, without the need to refer you to another office.
We provide a treatment plan consistent with your personal dental health.
Our doctors and dental care team have been recognized for providing exceptional patient care and communication before, during and after treatment.
You can trust Pure Dental for superior, patient-centered care.
Schedule Your Appointment Online