Affordable Dental Implant Special Starting $2999!
---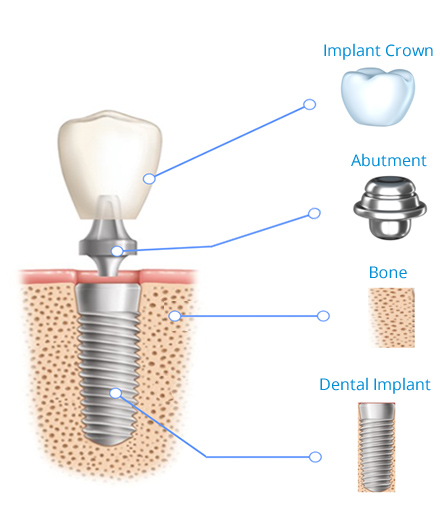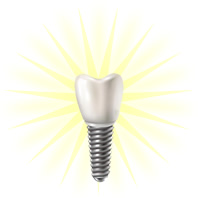 Why Choose Us?
Implant, Abutment and Crown placement all done by One Doctor, No Running around town to multiple Dentist.
IV Sedation Offered
Dental Implant experience 20+ year history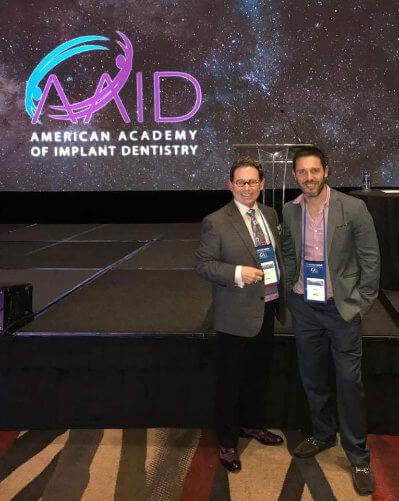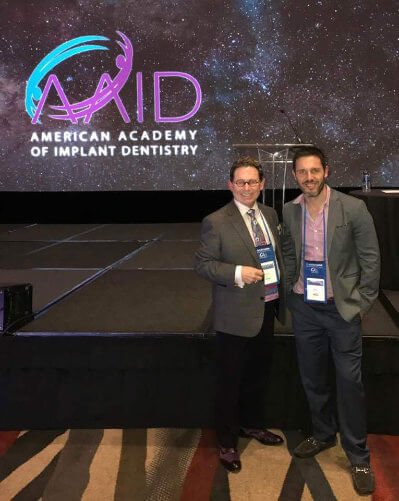 Dunwoody Dental Implants
Everyone deserves a smile they love. When you lose teeth, you can also lose your self-confidence. With dental implants from Pure Dental Health, you can restore your smile and improve your overall appearance and health. We welcome patients from Dunwoody and other communities nearby to come visit us for all their dental needs, including quality dental implants.
Are dental implants right for me?

If you have missing teeth, dental implants are the best option for restoring your smile. Each implant is a surgically placed new tooth that is completely functional and appears natural. Anyone who has one or more teeth that are gone should explore dental implants as a way to get back a complete smile and protect their oral and overall health.

How many people get successful dental implant results?

Advanced technology has made the success rate for dental implants very high at 95-98% It is a safe and effective option for restoring your smile with permanent tooth replacements.

What happens during the dental implant procedure?

Once you are approved for dental implants, extensive x-rays and images are taken to determine the best placement for your new teeth. When your surgery day arrives, you will be sedated for the procedure. Our implant dentist will use our imagery technology to expertly surgically place your implant post into your jaw bone. Once the gum, bone and tissue have healed, a permanent dental crown is added to the post to complete your new tooth.

I need more than one tooth replaced. Are dental implants still an option?

Many people have replaced several or more teeth using dental implants. Each patient is different, but in most cases you can have multiple dental implants added to restore your smile. Our dentist will complete a thorough examination to determine if you are a good candidate for multiple implants, evaluating your bone density in your jaw and taking other health issues into consideration.

Will my new dental implant feel different than a natural tooth?

Your dental implant will appear natural and you will be able to chew, smile and speak the same as with a natural tooth. It will feel like a natural tooth to your tongue. However, your dental implant will not have a nerve root like a tooth, so if it is damaged, you will not necessarily feel pain. This is one of the reasons it is vital to come in for routine checkups to have your implants examined.

Why is Pure Dental Health the best place for dental implants?

We consider ourselves the best dental care in the Atlanta area, with an experienced team of dental professionals that specialize in dental implants. Every patient is treated like a VIP, with personalized care and treatment. From our many comfort amenities to our extended hours and extensive list of dental services, we offer the best dental care available, whether you need dental implants or just a routine checkup.

What financing options are available for dental implants?

Dental implants are an investment in your health. Many insurance plans offer some coverage for the procedure. Pure Dental Health accepts most dental plans to help you use any coverage you have. We also offer in-house payment options and financing to help patients breakdown the costs associated with restoring their smile.
Whether you are looking for a family dentist for your family in Dunwoody or have decided to explore dental implants, we welcome you to join our dental family. Pure Dental Health is your source for general, cosmetic, sedation and restorative dental services in a friendly, caring atmosphere. Contact our office today to schedule your first appointment to get a healthier, beautiful smile with dental implants.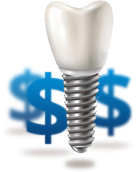 How Much
Do Dental Implants Cost?
Implant + Abutment + Crowns: $2999 (Includes All Porcelain Abutment and Crown)
Tooth Extractions: $340 Per Area
Bone Grafting Socket: $799 Per Area (*4 month healing time)
CT Scan: $125 Per Arch (*requirement for all implant cases)
Surgical Guide: $350 Per Arch
Ridge Grafting: $1200 Per Area
Sinus Lift Grafting: $1200 per Area
*We Do Not Accept Medicaid or Medicare
Sedation Dentistry
*Patients specific needs vary and prices are only estimates. You will need a CT scan and exam by the dentist to determine exact prices
We realize the path you have to take in getting an implant. In addition to an investment and discomfort associated with the procedure, there's wading through a lot of misinformation beforehand in deciding what to do (implant, no implant, other solution) and who to use. We believe that part of our job is to make sure you understand all the options and expectations up front rather than being surprised at the end. We believe that you'll be happier with the experience when your dental work is great and you've understood and were confident with the entire process. So call or fill out the scheduling form to the right, and let's get you into the office to examine and discuss!
We believe that once you come in to meet and discuss your dental needs, learn about the Pure Dental process, and understand the pricing and options…you'll make the decision to go with us!
Our doctors have extensive education and experience in implant placement, restoration, and recovery.
We handle all phases of the implant process in-house, without the need to refer you to another office.
We provide a treatment plan consistent with your personal dental health.
Our doctors and dental care team have been recognized for providing exceptional patient care and communication before, during and after treatment.
You can trust Pure Dental for superior, patient-centered care.
Schedule Your Appointment Online