Save Time, Smile Right – Same Day Crowns from Pure Dental
---
Schedule Your Appointment!
Fulton County CEREC Same Day Crowns
Never wait a week or longer for a new dental crown again. Pure Dental Health offers convenient, same day crowns for our patients in Fulton County. Dr. Justin Scott and our experienced dental team have access to advanced CEREC technology to design and create new dental crowns in our office in Buckhead on the same day as your visit.
Dental crowns are used for a variety of purposes in dental care. Broken or damaged teeth can be repaired using a dental crown, which places a protective covering over the tooth. Crowns are also used to create bridgework for missing teeth and can be an option for cosmetic dentistry to hide discolorations or flaws. Most people prefer ceramic or porcelain crowns that match the color of their teeth. However, crowns can be made from a variety of materials, including gold or other metals.
Traditionally, a dental crown can take at least two visits and up to two weeks to be placed on a damaged tooth. The old method required a mold to be made of the tooth, usually using a silicone mold that the patient would need to bite down on and hold in their mouth. The process could be uncomfortable. Then, a temporary crown needed to be placed on the tooth to protect it until the new crown arrived from the dental lab. During a second visit, the temporary crown was removed, and the new crown was fitted. If the crown didn't fit, the process had to be repeated.
What is CEREC and Why is it Important?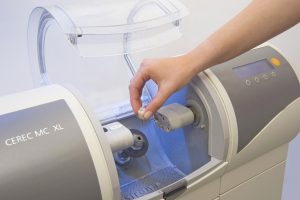 At Pure Dental, we use the latest and most technologically advanced equipment. CEREC stands for Ceramic Reconstruction and is a sophisticated system of designing and making high-quality dental restorations in one patient visit. Developed by Sirona, CEREC utilizes 3D photography and CAD/CAM technology to assist a dentist in designing a virtual restoration (onlay, inlay, crown, or bridge) without taking impressions and, when combined with a milling unit, is able to build the actual restoration while you are still in the chair.
Sure, it's cool. But more important, and the one driving our decision to have one, was the value to you. In addition to cutting down on the number of visits and the time interval of waiting to get back from an outside lab, there's no need for messy impressions, and there's no need to wear a temporary crown for two weeks (that could possibly crack or break and result in even more office visits!). This all translates to savings of money and time for you.
Save Time with CEREC One-Visit Crowns
If you have been through the traditional process before, you know how much time and inconvenience was involved with getting a new dental crown. With CEREC technology, you can have your new crown made and fitted during one visit to our office. No uncomfortable molds are needed, no fitting of a temporary crown – just a quick scan to create 3D images of your tooth and the CEREC system can create your new crown in about one hour.
The CEREC system uses advanced imagery to create the digital mold of your tooth. This is sent to the milling machine that uses the image to create a beautiful, new ceramic dental crown that matches your tooth color. Once the crown is made, Dr. Scott will place it on your tooth and check to ensure it fits perfectly into your bite. If needed, small changes can be made to the crown to get the right fit. Once it is the right fit, the crown is bonded to your tooth and the surface is polished. You will walk out with your new crown in place without needing a second visit.
Quick Crowns in a Comfortable Dental Office
Convenience and comfort are important to us at Pure Dental Health. We utilize the latest dental technology to ensure our patients get the best care for their smiles as quickly and comfortably as possible. This includes technology like CEREC for same day dental crowns. It also includes our many amenities that you can enjoy during your visit. Valet parking is available most afternoons at our office. Plus, while your crown is being created, sit back and relax under a warm blanket and watch a show on a flat screen TV with your noise-canceling headphones. Our office is designed to make you feel at ease while you get excellent care for your smile.
CEREC crowns are not only quick, they look fantastic and have similar durability to traditional crowns. Our patients at Pure Dental Health appreciate the option of getting their crown placed the same day instead of living with a temporary crown until a dental lab can mill and deliver their new crown. If you live in Fulton County and need a dental crown for tooth repair or other purposes, contact our office to learn more about our one-visit dental crowns.
Why Choose Pure Dental?
Simply put, we know crowns and we want to help!
Our doctors have extensive education and experience in

crown placement and recovery.

We offer the same-day crown service using our in-house CEREC machine. We can take an impression, shape the custom crown for you, and place it. All within one trip *.
We provide a treatment plan consistent with your personal dental health.
Our doctors and dental care team have been recognized for providing exceptional patient care and communication before, during and after treatment. We believe that in addition to good service, patients have a good understanding of the options, recovery, and care.
You can trust Pure Dental for superior, patient-centered care.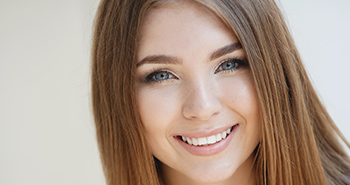 New Patient Special
We are offering Crown patients our $99 New Patient Special. The special includes a full set of X-rays and a comprehensive exam. This will help us to evaluate your dental health, place the crown correctly, and develop an ongoing treatment plan. It also includes a cleaning. The crown placement is separate from this offer.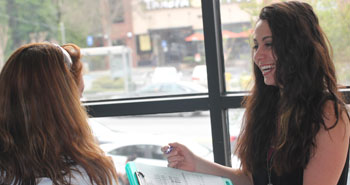 Financing
Pure Dental Health strives to make your dental experience as painless as possible. We accept many dental insurance plans, and for those with limited or none, offer flexible payment plans. No matter what your financial situation, we will provide a benefits check, explain your financial options, and follow up with any necessary paperwork on your behalf.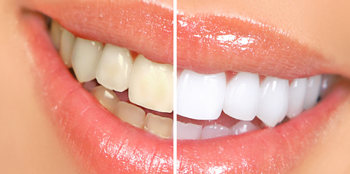 Free Whitening
Along with your regular dental cleanings and exams, we will provide you with Free Whitening Gel! Buy a starter tray or get custom trays made in our office to get those white teeth you've always wanted!
Our Doctors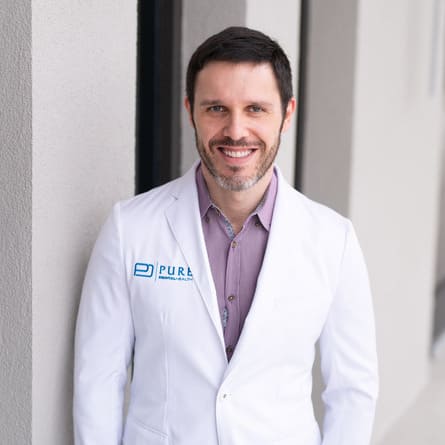 IV Sedation Certified
Contact Pure Dental Health TODAY to schedule your exam through our online scheduling form or call us at (404) 842-7200. We are ready to help!
About that Same-Day Promise
While our office has the ability to provide a same-day crown (and most cases are), sometimes a patient's dental health precludes the ability for a one-day solution. For instance, if the patient's dental root is not healthy enough, adding a crown will not be the best treatment. Our doctors will advise if that is the case, and if so, then this situation will involve more than one visit.
Schedule Your Appointment Online