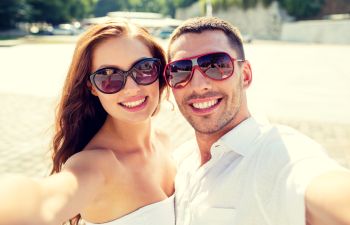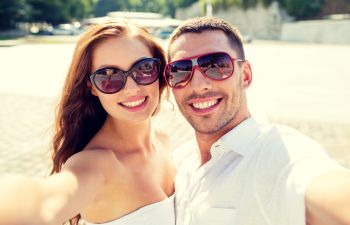 The day you say "I do" marks one of the most memorable moments of your life. A day that undoubtedly includes an abundance of photographs and an audience of your closest family and friends. As you pick the perfect dress, line up your florist and choose your final venue, don't forget about the smile you'll be flashing in all of these wedding day pictures. Are your teeth "wedding day" ready or are you embarrassed by the appearance of your smile?
Depending on your specific concerns and how much time you have before your big day, there are a number of cosmetic dental services available to you. At Pure Dental Health, we have a talented cosmetic dentist who can help you achieve a beautiful, glowing and confident smile as you say "I do." Scheduling a cosmetic dental consultation is an important first step so that you can determine your budget and timeline for your smile makeover.
For brides and grooms-to be, here are some of the top smile enhancing services available to you:
Straighten Your Teeth with Six Month Smiles
If crooked or widely spaced teeth are what have you feeling self-conscious about your smile, we invite you to consider short-term orthodontics. Treatments like Six Month Smiles is designed to address only the front or visible teeth of your smile. In doing so, you'll achieve your straight teeth in as little as six months compared to 12-18 months in traditional braces.
Look Red Carpet Ready with Porcelain Veneers
Do you have teeth that are stubbornly stained, chipped or missized? Porcelain veneers may be the best solution for a Hollywood-worthy smile. In as little as 2-3 office visits over the course of a few weeks, we can permanently hide your dental imperfections with wafer-thin shells of porcelain that are bonded to the front surfaces of your teeth. Each veneer is customized in shade, size and shape to meet your smile enhancement goals.
Remove Unsightly Stains with Professional Teeth Whitening
Short on time? In many cases, the most dramatic improvement you can make towards a dazzling wedding day smile is with professional teeth whitening. When years of coffee, wine, and soda have created a dingy or dull hue within your smile, professional teeth whitening treatment can be your most effective and quickest solution. Some treatments can be accomplished in just one simple office visit!
Schedule Your Cosmetic Dental Consult
If there's one day you deserve to feel and look your best, it's your wedding day. Don't let the appearance of your teeth hold you back from smiling confidently. Contact Pure Dental Health today to schedule your wedding day smile makeover consult – we have options for every bride and groom!
Posted on behalf of Pure Dental Health