Save Time, Smile Right – Same Day Crowns from Pure Dental
---
Schedule Your Appointment!
Midtown CEREC Same Day Crowns
Skip the multiple trips to the dentist next time you need a dental crown. If you live in Midtown, you can get same day dental crowns nearby at Pure Dental Health. We offer CEREC technology at our comfortable and convenient office in Buckhead which designs and creates your new crown during your visit. The process is quick, simple and comfortable, while producing a beautiful new crown that will protect and enhance your smile.
Dental crowns are used in general, cosmetic and restorative dentistry procedures. General applications include tooth repairs and protecting teeth that have been through extensive dental treatments such as root canal therapy. Cosmetically, crowns can cover chipped or discolored teeth to improve your smile. For restoring missing teeth, crowns are often used to create a dental bridge.
Regardless of the application in which they are used, dental crowns have been created the same way for decades. A mold is taken of the prepared tooth that is sent to a dental lab. The crown is created there and sent back to the dentist office. The patient must endure the molding process, which is unpleasant. They also must have a temporary crown placed to protect the tooth from damage until their new tooth arrives. It could take one to two weeks to finally get the permanent crown fitted and secured. That is no longer the case.
What is CEREC and Why is it Important?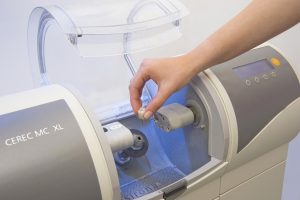 At Pure Dental, we use the latest and most technologically advanced equipment. CEREC stands for Ceramic Reconstruction and is a sophisticated system of designing and making high-quality dental restorations in one patient visit. Developed by Sirona, CEREC utilizes 3D photography and CAD/CAM technology to assist a dentist in designing a virtual restoration (onlay, inlay, crown, or bridge) without taking impressions and, when combined with a milling unit, is able to build the actual restoration while you are still in the chair.
Sure, it's cool. But more important, and the one driving our decision to have one, was the value to you. In addition to cutting down on the number of visits and the time interval of waiting to get back from an outside lab, there's no need for messy impressions, and there's no need to wear a temporary crown for two weeks (that could possibly crack or break and result in even more office visits!). This all translates to savings of money and time for you.
New Dental Crowns in One Visit
Pure Dental Health uses CEREC technology to speed up the process. This revolutionary system allows our team to design and create your new crown in one visit to our office. The method uses two different processes: imagery and milling. First, the old mold method is gone. No gummy molds, just a digital scan that is like an x-ray that creates a 3D image of your tooth. Once the image is made, it is sent to the on-site milling equipment which creates the ceramic crown in about one hour. Benefits of this process include:
Fewer visits to our office
Same day completion of your dental crown
Color-matched crown for a white smile
No messy molds
No temporary crowns
With the use of CEREC technology, many of our dental procedures can be shortened in time. Dental bridges, root canals and even cosmetic repairs can be done quicker with less visits to our office. This saves time for our patients and makes the experience more comfortable – no one wants to spend several days at the dentist if they can get it done in one or two visits.
Fast Dental Crowns in Comfort
We want our patients to always feel comfortable when they visit us at Pure Dental Health. Whether you come in for a regular checkup or need a one-day dental crown, we will make your visit as pleasant as possible. Our office was designed to make our patients feel at home; or if not at home, like they are visiting a spa, not a dentist. The treatment rooms are outfitted with comfortable chairs, blankets, pillows and flat screen TVs. You can relax while using our noise-canceling headphones and watching a show while you get the dental care you need. We even give you a hot, scented towel to refresh your face after your treatment. Your comfort is important to us!
If you are looking for a dentist in the Midtown area that offers the latest dental technology like CEREC same day crowns and a comfortable atmosphere, come see us at Pure Dental Health. We accept many dental insurance plans, have valet parking and we always welcome new patients. Contact us today for an appointment.
Why Choose Pure Dental?
Simply put, we know crowns and we want to help!
Our doctors have extensive education and experience in

crown placement and recovery.

We offer the same-day crown service using our in-house CEREC machine. We can take an impression, shape the custom crown for you, and place it. All within one trip *.
We provide a treatment plan consistent with your personal dental health.
Our doctors and dental care team have been recognized for providing exceptional patient care and communication before, during and after treatment. We believe that in addition to good service, patients have a good understanding of the options, recovery, and care.
You can trust Pure Dental for superior, patient-centered care.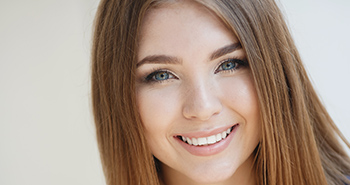 New Patient Special
We are offering Crown patients our $99 New Patient Special. The special includes a full set of X-rays and a comprehensive exam. This will help us to evaluate your dental health, place the crown correctly, and develop an ongoing treatment plan. It also includes a cleaning. The crown placement is separate from this offer.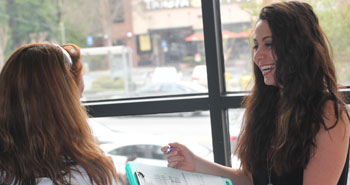 Financing
Pure Dental Health strives to make your dental experience as painless as possible. We accept many dental insurance plans, and for those with limited or none, offer flexible payment plans. No matter what your financial situation, we will provide a benefits check, explain your financial options, and follow up with any necessary paperwork on your behalf.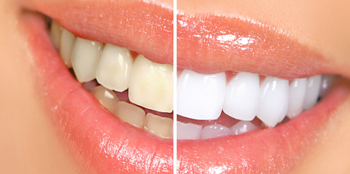 Free Whitening
Along with your regular dental cleanings and exams, we will provide you with Free Whitening Gel! Buy a starter tray or get custom trays made in our office to get those white teeth you've always wanted!
Our Doctors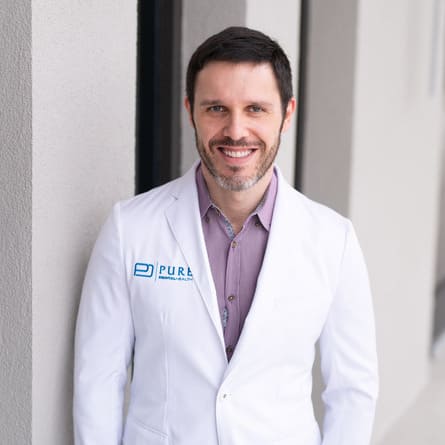 IV Sedation Certified
Contact Pure Dental Health TODAY to schedule your exam through our online scheduling form or call us at (404) 842-7200. We are ready to help!
About that Same-Day Promise
While our office has the ability to provide a same-day crown (and most cases are), sometimes a patient's dental health precludes the ability for a one-day solution. For instance, if the patient's dental root is not healthy enough, adding a crown will not be the best treatment. Our doctors will advise if that is the case, and if so, then this situation will involve more than one visit.
Schedule Your Appointment Online