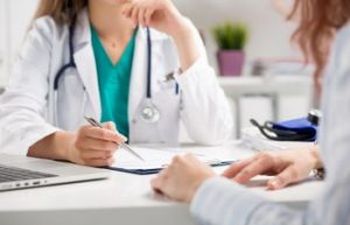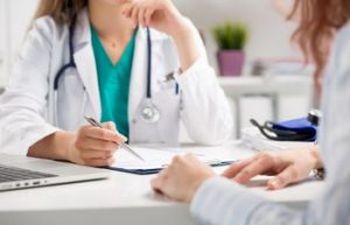 Approximately 50,000 people will be diagnosed with oral cancer by 2017's end. Oral cancer has a very high death rate of 43% at five years from diagnosis, making it an incredibly dangerous form of cancer. One of the scariest causes of the high death rate of oral cancer is that many people with the disease do not realize that they have signs or symptoms of oral cancer until it is the later stages.
As with all diseases and forms of cancer, knowing the signs and symptoms of oral cancer can save your life. Oral cancer screenings help dentists detect oral cancer as early as possible in order to catch the disease before it is too late. Early detection of oral cancer expedites early and aggressive treatment and can lead to better endings and survival rates. At Pure Dental Health, Dr. Scott leads our practice with excellence in dentistry services, including oral cancer screening. Dr. Scott understands how aggressive this disease can be, and he has the experience and ability to spot the earliest warning signs of oral cancer.
One of the greatest assets in beating oral cancer is understanding the signs and symptoms of oral cancer yourself. Common signs include:
A persistent sore anywhere inside the mouth that does not heal (this is the most obvious and frequent symptom of oral cancer)
A lump or bump in the mouth or on the lips
A thickening of the cheek tissue
Unexplained mouth pain
Persistent sore throat
The feeling that something is "caught" inside the throat
Trouble swallowing
A change in the sound of your voice
Chronic hoarseness
Numbness in the lips, tongue, or elsewhere inside the mouth
Teeth becoming loose inside the mouth
Ill-fitting dentures
Stiffness or soreness in the jaw
Chronic bad breath or bad taste in the mouth
Ear pain
Dramatic weight loss
As you can see, the signs and symptoms of oral cancer are quite diverse. Most people would not associate ear pain, weight loss, or a sore throat with oral cancer – and that is where trouble begins and why oral cancer screenings are so vital to your health.
Oral cancer screening is a specific examination performed by a dentist to look for signs of cancer or precancerous conditions inside the mouth. Because the mouth is difficult to view from a straight-on view (i.e. in front of a mirror), it is challenging to see the entire mouth: inside the cheeks, the entire palate, behind the tongue, inside the throat, etc. Dentists have the unique advantage of looking down inside the mouth at varying angles to view every nook and cranny. With this ability, the tiniest speck of white or red growth can be spotted early; a tiny speck could take months or even a year to grow to a noticeable size, and this time frame can be the difference between life and death.
The goal of oral cancer screening is to identify any signs of oral cancer as early as possible in order to increase the probability of overcoming the disease. The earlier oral cancer is diagnosed, the greater chance there is for a cure.
At Pure Dental Health, our patients come first in everything that we do. Your entire health is our priority, and our dental practice offers high quality dental care. If you are looking for a dental practice you can trust to provide oral cancer screenings and other dentistry services, please contact us or visit our office today to schedule an appointment. We look forward to getting to know you and helping you take care of your smile.
Posted on behalf of Pure Dental Health