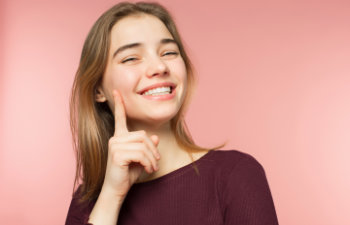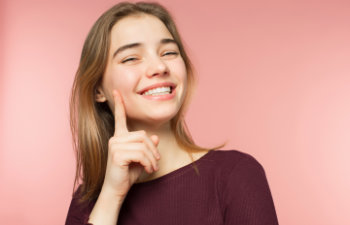 Flossing is not an optional part of your oral hygiene routine. Without flossing, you are missing up to 35% of your tooth surfaces. Flossing helps remove bacteria, plaque and food debris in places where your toothbrush simply can't reach. If you have trouble flossing every day, it may be time to consider a different method of flossing.
There is more than one way to floss your pearly whites. Flossing string is the traditional method, but it is not the only one. In fact, flossing thread can be difficult and cumbersome to handle for some patients. Before you skip the task altogether, you should know that modern dental products include a wide range of handy tools to make flossing easier. One of the easiest and most effective tools is a water flosser.
What Is a Water Flosser?
Water flossers can, quite literally, "power up" your flossing game. They are electric devices that emit powerful streams of water to blast away plaque from in between your teeth and just beneath your gum line. Water flossers can even give your gums a gentle, healthy massage in the process. Since this handheld hydro-jetting tool does all the work, this method requires the least amount of coordination, dexterity and effort. Even better – they are often considered more effective than traditional flossing thread.
Is a Water Flosser Right for You?
At Pure Dental Health, we believe that the right flossing method is the one that you will actually use. If traditional flossing thread has become too challenging or time-consuming, we suggest a water flosser. Our dentists find that water flossers are ideal for patients with the following:
Braces or other fixed orthodontic appliances
Dental bridges (temporary or permanent)
Dexterity issues
Kids
Special needs or physical limitations
When it comes to your dental hygiene at home, we are here to help. Call Pure Health Dental for more tips and trends in brushing and flossing. While we are confident in our ability to clean your teeth when you visit our office, your smile health primarily relies on your cleaning efforts at home.
Posted on behalf of Pure Dental Health