Get Straight Teeth in as little as 6 Months!
---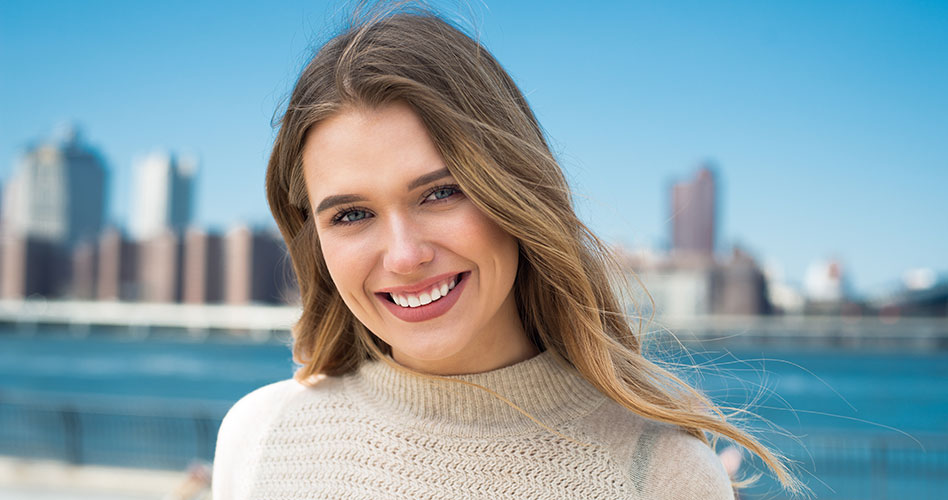 Fast
You shouldn't have to wait 2 years for straight teeth. Six Month Smiles is a clear braces system designed to straighten your teeth in about 6 MONTHS.
Affordable
Six Month Smiles is generally less expensive than traditional braces or aligners due to shorter treatment time. Most providers have payment plans suitable for every budget.
Effective
Six Month Smiles uses the latest in digital technology coupled with experienced orthodontic professionals. We use a modern twist on a reliable and safe method.
How it Works
Six Month Smiles uses tried and true orthodontic techniques to provide excellent results. With an average treatment time of only 6 Months, you can have the straight smile you have always wanted before for your next cleaning.
Real Results
See REAL results by REAL people who have transformed their smile using our clear braces. There are thousands of incredible stories by Six Month Smiles patients.
What is Six Month Smile Braces?
FAQ
What are Six Month Smiles Adult Braces?
With traditional braces, treatment can last between two and three years for results. In the meantime, you must live with the metal brackets and wires on your teeth that can be embarrassing, especially for adults. Metal braces also require constant adjustments and visits to the dentist or orthodontist during the long treatment period. This can be a hassle for a busy lifestyle. With Six Month Smiles, you can get the straight smile you want in a fraction of the time of traditional braces, making it more convenient for busy adults.
Will I have a mouth full of metal for six months?
Six Month Smiles are braces for adults, but they are designed to be discrete. The clear brackets are cleverly blended into your smile and the tooth-colored wires are difficult to notice. This is a great option for adults that don't want to advertise their choice to straighten their teeth every time they smile. The discrete design is a desirable attribute that many adults prefer.
Brookhaven Six Month Smiles
It is never too late to get a straight smile from orthodontics. Many adults make the decision to finally get a perfect smile in their twenties, thirties and beyond. At Pure Dental Health, we offer a quick, affordable solution for teeth straightening for residents in Brookhaven and the surrounding areas. Six Month Smiles can help you get the smile you always wanted in a fraction of the time it would take using traditional braces or clear plastic aligners.
How is this system different than traditional braces?

Six Month Smiles is a different approach to achieving your perfect smile. Instead of repositioning all your teeth and your bite, the focus is on the anterior teeth, the front teeth that people see when you smile or talk. Using low force, your front teeth are guided into a straight, even smile that will look like you wore braces for years. But the process is much quicker, usually only taking about six months to complete. This product is only for adults or those in the late teens; it is recommended those who are sixteen or older who want to cosmetically improve their smile.

What issues can Six Month Smiles fix?

At Pure Dental Health, we are happy to offer this innovative approach to changing the look of our patients' smiles. Dr. Scott, our experienced dentist, has performed this treatment on many of our adult patients with extraordinary results. Gaps between teeth are closed, crooked teeth are straightened, leaving a beautiful smile that is permanently changed for the better. If you have been looking for an option to improve your smile, it is time to come see Dr. Scott and the rest of our team to find out if Six Month Smiles is right for you.

Why choose Six Month Smiles?

If you are worried about how you will look while you undergo the straightening process, you will be pleased with the discrete style of Six Month Smiles. Although these are braces, they are clear and almost invisible when you are wearing them. The brackets are clear and the wires are colored to match your teeth, making them blend beautifully with your smile. Since this treatment is made for adults, great care has been put into their design to make them as unnoticeable as possible.

Is this system cost effective?

Other reasons to consider Six Month Smiles is cost and convenience. Unlike traditional braces or clear aligners that take up to two years to get results, you only have six months of treatment. This means fewer trips to the dentist and less time spent out of your busy life. Since they take less time, they are usually also less expensive than other adult options for straightening your smile. You save time and money, while getting the beautiful smile that you can enjoy for the rest of your life.

Where can you find Six Month Smiles in Brookhaven?

If you live in Brookhaven, Pure Dental Health is the place to come to explore improving your smile. We offer Six Month Smiles as well as other options to cosmetically enhance your smile. In addition, we offer a full range of dental services to meet your needs. Our team is experienced and friendly; plus, you will love our many amenities. We offer a free beverage bar, internet, cozy blankets, flat screen TVs, valet parking and many other perks that set us apart from other dentists. We want you to feel like you are coming to a spa every time you visit our office. You will get excellent care while being treated like our special guest.

Is financing available?

Don't live with a smile that you hide behind closed lips. Make the first step toward a new smile by contacting Pure Dental Health today. Most dental plans are accepted and we have financing options to fit almost any budget. We are ready to help you get a gorgeous, straight grin with Six Month Smiles.
Dr. Scott is a Six Month Smiles mentor.
This means that he has completed more Six Month Smiles cases than any other dentist in Georgia and teaches other dentists how to do this procedure more efficiently and effectively.
Even if you have been told you need 2 years of braces you may qualify for 6 month adult braces. Book your complementary consultation to find out if you are a candidate for straight teeth in just 6 months!
Our Doctors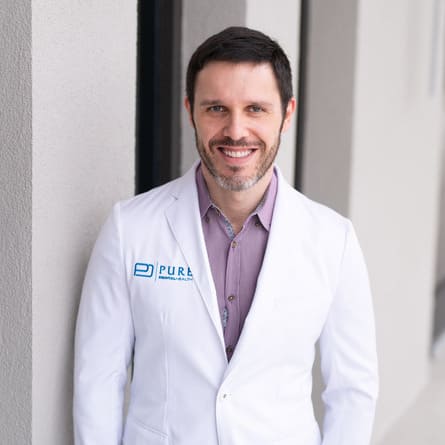 IV Sedation Certified
Schedule Your Appointment Online