Get Straight Teeth in as little as 6 Months!
---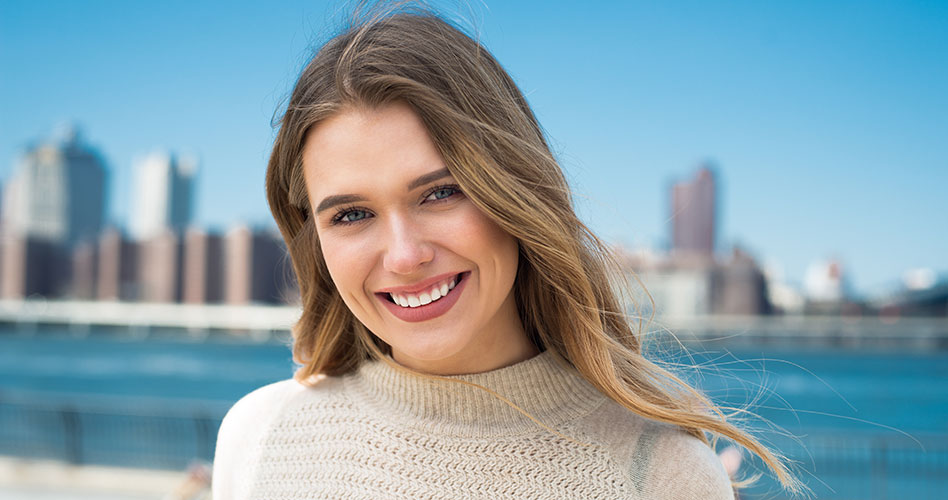 Fast
You shouldn't have to wait 2 years for straight teeth. Six Month Smiles is a clear braces system designed to straighten your teeth in about 6 MONTHS.
Affordable
Six Month Smiles is generally less expensive than traditional braces or aligners due to shorter treatment time. Most providers have payment plans suitable for every budget.
Effective
Six Month Smiles uses the latest in digital technology coupled with experienced orthodontic professionals. We use a modern twist on a reliable and safe method.
How it Works
Six Month Smiles uses tried and true orthodontic techniques to provide excellent results. With an average treatment time of only 6 Months, you can have the straight smile you have always wanted before for your next cleaning.
Real Results
See REAL results by REAL people who have transformed their smile using our clear braces. There are thousands of incredible stories by Six Month Smiles patients.
What is Six Month Smile Braces?
FAQ
What are Six Month Smiles Adult Braces?
With traditional braces, treatment can last between two and three years for results. In the meantime, you must live with the metal brackets and wires on your teeth that can be embarrassing, especially for adults. Metal braces also require constant adjustments and visits to the dentist or orthodontist during the long treatment period. This can be a hassle for a busy lifestyle. With Six Month Smiles, you can get the straight smile you want in a fraction of the time of traditional braces, making it more convenient for busy adults.
Will I have a mouth full of metal for six months?
Six Month Smiles are braces for adults, but they are designed to be discrete. The clear brackets are cleverly blended into your smile and the tooth-colored wires are difficult to notice. This is a great option for adults that don't want to advertise their choice to straighten their teeth every time they smile. The discrete design is a desirable attribute that many adults prefer.
Druid Hills Six Month Smiles
You can have the smile you always wanted in less time than you thought. Pure Dental Health offers the innovative Six Month Smiles treatment for those adults that have crooked or gapped teeth in the Druid Hills area. This quick and affordable procedure can cosmetically change the appearance of your smile in as little as six months.
Why do adults need braces?

Many adults suffer from alignment issues that detract from the beauty of their smile. Whether they didn't have braces as teens or their teeth have shifted out of place over the years, it can be embarrassing to have crooked or gapped teeth. With Six Month Smiles, these problems can be a thing of the past. This orthodontic treatment can fix those minor alignment issues and give you a perfect smile.

Why is Six Month Smiles quicker than traditional braces?

The Six Month Smile treatment is made to cosmetically change the look of your teeth, not change your bite. That is why it can be done quicker than traditional metal braces. The technique focuses on aligning your front teeth that are exposed when you smile or talk. Using the same low force pressure used in regular braces, the front teeth are shifted into place. The treatment is not painful or aggressive, just a gentle movement of your teeth over about six months to create a straight, aesthetically pleasing smile.

Who is a good candidate for Six Month Smiles?

If you are over sixteen years of age and have cosmetic alignment issues you want fixed on your teeth, you are most likely a good candidate for Six Month Smiles. Most adults can use this treatment to improve the look of their smile. However, this is a cosmetic orthodontic treatment; for bite realignment, other orthodontic treatments would need to be considered.

Will anyone know you are wearing braces?

Six Month Smiles is not only quick; it is also discrete. Although the treatment uses braces, they are designed for adults and are almost invisible when you are wearing them. Clear brackets and tooth-colored wires are used to cleverly hide these braces while they are at work. Plus, the treatment is so fast that patients will have them removed in just a few short months, revealing a new smile that looks like they wore braces for years.

Is Six Month Smiles cost effective?

Although there are other options available for straightening adult teeth, Six Month Smiles is preferred by many for the cost and convenience. In most cases, this treatment is less expensive than traditional braces and clear aligner products. Also, this option is very convenient. With only six months of treatment, you have less time spent going to the dentist for checkups and adjustments. You also get your results in a fraction of the time of other options.

Does Six Month Smiles sound like it might be right for you?

If it does, come see us at Pure Dental Health. We are your source in the Druid Hills area to get a healthy, beautiful smile in a different style of dentist office. You will notice the difference the first time you visit our office. Valet parking is available for your convenience. Check in with our friendly staff and then enjoy a free beverage and our internet bar. We treat our patients like pampered guests at a spa, with cozy blankets in our treatment rooms, flat screen TVs and even a warm, scented towel to refresh your face before you leave. Add to all these amenities our expert, experienced dental team and a wide assortment of dental services, and you will never want to go anywhere else for your oral health care.
Contact us today to schedule your consultation with Dr. Scott at Pure Dental Health. Ask about our payment plans and insurance options to ensure your new Six Month Smiles treatment fits into your budget.
Dr. Scott is a Six Month Smiles mentor.
This means that he has completed more Six Month Smiles cases than any other dentist in Georgia and teaches other dentists how to do this procedure more efficiently and effectively.
Even if you have been told you need 2 years of braces you may qualify for 6 month adult braces. Book your complementary consultation to find out if you are a candidate for straight teeth in just 6 months!
Schedule a FREE consultation today: 678-671-5442
Our Doctors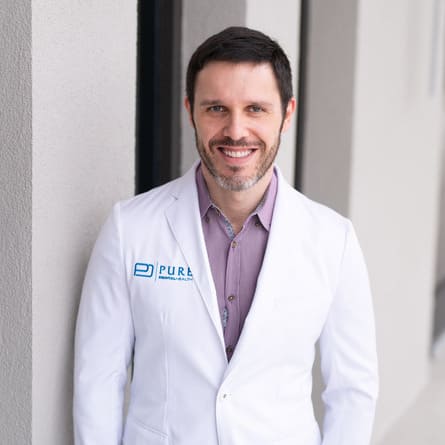 IV Sedation Certified
Schedule Your Appointment Online