Get Straight Teeth in as little as 6 Months!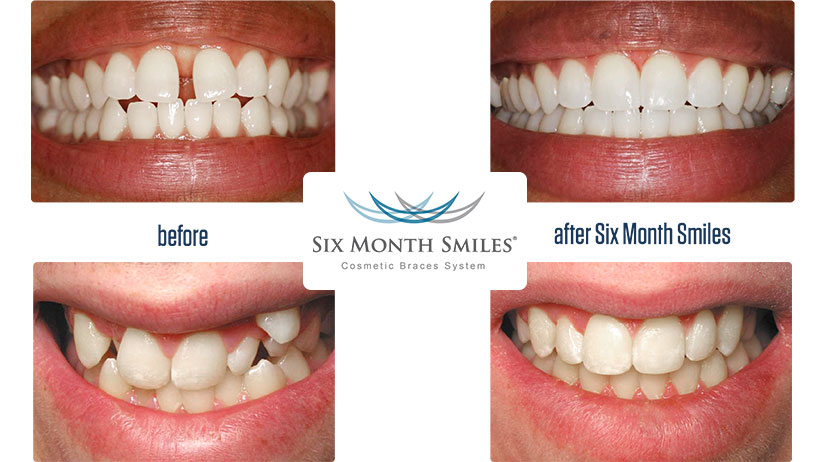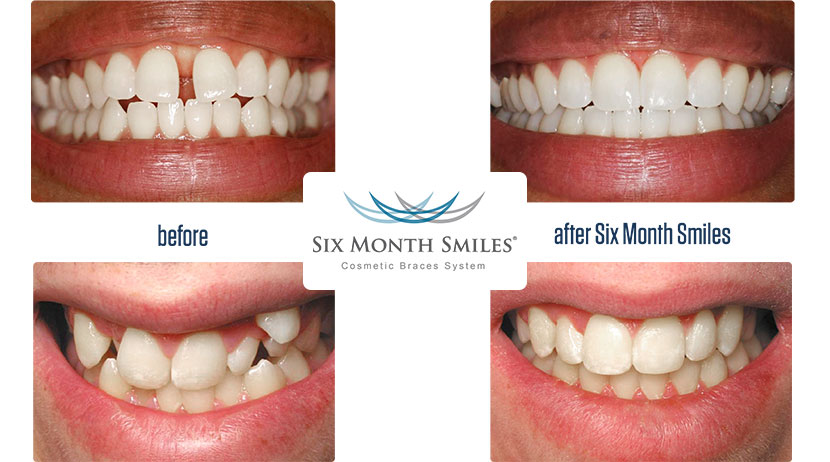 Are you interested in changing the look of your smile? If you have crooked or gapped teeth, you may be more apt to hide it versus show it to the world. With Six Month Smiles, you can change the look of your smile in less time than you think. If you live in Marietta or East Cobb in Georgia, you have a provider of Six Month Smiles right down the road: Pure Dental Health.
Who can use Six Month Smiles?

At Pure Dental Health, our goal is to help all our patients achieve excellent oral health and beautiful smiles. We offer general dentistry for routine care and treatments plus many cosmetic and restorative dentistry services to enhance the health and beauty of our patients' smiles. One of those options is Six Month Smiles, a cosmetic orthodontic treatment to straighten the visible teeth in your mouth for a fantastic smile. The treatment is available for adults and teens over the age of sixteen; most of our patients get a straight smile in just about six months without metal braces.

How is this system different than traditional braces?

Six Month Smiles are braces, but not the ones that may come to mind. First, these braces only focus on the front or anterior teeth so they are more comfortable and less invasive than traditional braces. Secondly, the wires used are tooth-colored and the brackets are clear. This design makes them hard to see when you are wearing them, discretely straightening your teeth without a flash of metal every time you smile or talk. The third difference is the time frame. Six Month Smiles really do work in just six months in most cases, so you will only wear them for less than one year compared to years with traditional braces.

Is Six Month Smiles the right solution for adults?

Many adults look in the mirror and wish they had a different smile. Whether they didn't have the option of braces as a teen or their teeth shifted over the years, they are now left with a less-than-perfect smile. However, even a crooked smile is not enough to make most adults wear metal braces for two years. With Six Month Smiles, you can get the orthodontic treatment to fix the cosmetic issues with your teeth with metal braces in just a few months.

Does this system align your bite?

Six Month Smiles is designed to change your smile cosmetically. This means straightening crooked teeth or closing gaps in the visible front teeth. It does not address bite alignment issues like traditional braces, which is why it is so much quicker. This is a great option for those that do not need bite alignment or are only concerned with how their smile looks. You get the beautiful, straight smile that traditional braces offer with just a fraction of the time and cost.

Where in East Cobb can you get clear adult braces?

At Pure Dental Health, we can help you achieve your new smile with our Six Month Smiles option. We offer a comfortable, relaxing setting for your dental care, near your home in Marietta or East Cobb. We pride ourselves on offering a different dental experience for our patients. We have a beautiful, modern office with a plethora of amenities to make you feel pampered. Enjoy the convenience of valet parking and free internet when you visit. We also provide a complimentary beverage bar, TVs in the treatment rooms and many other perks. We want you to be relaxed and at ease when you come in for your oral care, including cosmetic procedures like Six Month Smiles.
If you are tired of hiding your teeth or just want to improve your appearance, contact Pure Dental Health today to schedule your consultation with us to find out more about Six Month Smiles. We offer several options for cosmetic improvements on your smile and our dentists will find the right one to meet your needs.
Dr. Scott is a Six Month Smiles mentor.
This means that he has completed more Six Month Smiles cases than any other dentist in Georgia and teaches other dentists how to do this procedure more efficiently and effectively.
Even if you have been told you need 2 years of braces you may qualify for 6 month adult braces. Book your complementary consultation to find out if you are a candidate for straight teeth in just 6 months!
Schedule a FREE consultation today: 678-671-5442
Dr. Scott discusses the most common questions patients ask him about Six Month Smiles.