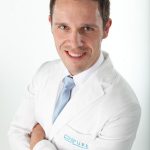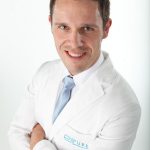 Crooked teeth are something that many people feel self-conscious about. As adults, having crooked teeth can feel like an eye-sore, a source of embarrassment, and as a hindrance in both your professional and personal life. However, many adults also feel that wearing traditional metal braces is also an eye-sore, a source of embarrassment, as well as a hindrance to their professional and personal lives. So, what are they to do?
Six Month Smiles is an advanced orthodontic treatment option that allows adults to achieve the straight smile that they want in a fraction of the time. Six Month Smiles is a short term orthodontic treatment that utilizes the effectiveness of braces and modifies the treatment to give adults a cosmetic solution that fits their lifestyle. This means that adults can go out into their professional job settings, as well as their personal outings, with the confidence that no one is staring at their orthodontic treatment.
Six Month Smiles orthodontic treatment works differently than traditional braces. With Six Month Smiles, the focus is on the cosmetic appearance of the front teeth with limited changes to the back teeth. Traditional braces are focused on the entire bite alignment, shifting all of the teeth during treatment. This is the main reason that traditional braces take such a lengthy time of achieving a straight smile – they focus on moving all 32 teeth individually. With Six Month Smiles, the primary purpose is to cosmetically straighten the front teeth and close any gaps between the front teeth. With the focus on these teeth, the ones that are obvious when you smile and speak, the treatment time shrinks considerably.
The advanced treatment of Six Month Smiles uses low force technology to shift the front teeth that show when you smile, laugh, and speak. This treatment is ideal of adults who do not wish or who do not have the time to devote years to orthodontic treatment. Once all of the permanent teeth are in place inside the mouth, a person is a candidate for Six Month Smiles. This is generally for patients over the age of 16. Even though some adolescents have their permanent teeth come in early, there is still shifting inside the mouth that occurs as the body matures. The age of 16 is generally when most bone growth ceases, allowing for specialized orthodontic treatment, such as Six Month Smiles, to truly be effective.
Another aspect of Six Month Smiles that often produces a high interest is that because Six Month Smiles accelerates the amount of time devoted to orthodontic treatment, the price is typically more appealing. Patients who wear traditional braces for two years or longer pay a large amount of money out of pocket. Since the treatment is shorter, Six Month Smiles advanced orthodontics is often more affordable than traditional braces or clear aligners – allowing them to fit into almost any budget.
Six Month Smiles utilizes clear brackets and wires that are cleverly blended into your natural smile. From just a few feet away, no one will notice that you have orthodontic treatment! And, even from close proximity, people will not be looking at a mouth full of metal. These clear braces provide adults and older teens a discreet option when they do not want to "advertise" the fact that they are undergoing orthodontic treatment.
One thing to note is that once your orthodontic treatment is complete, you will need to wear a retainer. Retainers are necessary after all types of orthodontic treatment to ensure that your teeth remain straight. Too many instances, people choose not to wear a retainer consistently and un-do all of the hard work and expense of their original orthodontic treatment. There are different types of retainers available: bonded retainers, essix retainers, and Hawley retainers. Most patients choose a retainer based on preference. Wearing one consistently, no matter which type you choose, is essential for continued success.
At Pure Dental Health, we are pleased to offer Six Month Smiles as an advanced cosmetic orthodontic treatment for our patients. If you have avoided undergoing orthodontic treatment because you were afraid of being a "metal mouth" for two or more years, please do not hesitate any longer. Six Month Smiles is revolutionizing the way in which adults can finally achieve a smile that they are proud to show off. Contact Pure Dental Health today to learn more.
Posted on behalf of Pure Dental Health