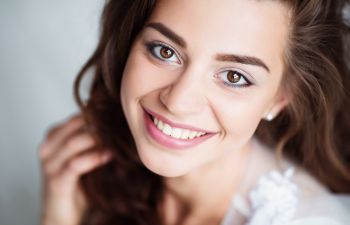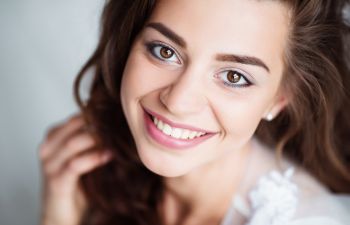 Are you an adult who needs braces? Do you assume that your orthodontic issues are purely a cosmetic concern? Not so fast. If you are avoiding orthodontic treatment as an adult, you may also be neglecting your oral health. Crooked teeth and malocclusion pose serious threats to the health of your teeth and gums over time. Sure, a pretty smile is a major reward of undergoing orthodontic correction, but you could also be saving yourself from costly dental problems down the road.
Did you know that you can reduce your risk of periodontal disease by caring for your crooked teeth? Malocclusion refers to teeth that are not aligned properly in your mouth. Left untreated, malocclusion can lead to periodontal disease, which can create abnormal amounts of stress on your teeth and jaw. This condition leads to premature wear.
Here are some common orthodontic issues and what they can do to your dental health:
Crowding: When teeth are too closely aligned, or overlapping, there's an increased chance for bacteria and plaque buildup. This can lead to decay, gum disease and eventual tooth loss.
Gaps/Spacing: How can a gap between your teeth be a cause for concern towards your smile health? You may have frequent episodes of food getting lodged between your teeth. This puts you at risk for sore or tender gums and other periodontal issues. In certain places, teeth gaps can also impact your ability to chew and speak.
Deep Bite: Over-erupted or protruding lower front teeth can damage the palate as well as cause the premature wear and chipping of those lower teeth.
Crossbite, Open Bite and Overjet– Again, when the teeth don't bite down on each other the way they should, it can result in the fracture of teeth due to the excessive forces. In addition, abfraction can develop, which is a small notch in your tooth at the gum line. Periodontal disease, gum recession as well as tooth and bone loss can also become a concern in severe cases.
As proven above, straight teeth are not just attractive teeth. When the teeth are correctly aligned in the mouth, it supports your overall oral health. Untreated malocclusion makes it difficult to keep your teeth clean and can put pressures on your teeth and jaw that they are not intended to withstand. From TMJ problems to serious gum disease, there are notable factors to consider if you've been told you need orthodontics as an adult.
Don't worry; Pure Dental Health offers some of the most advanced and preferred orthodontic treatments available, including Invisalign, Six Month Smiles and Adult Braces. Call now to schedule your consultation in Buckhead or Dunwoody!
Posted on behalf of Pure Dental Health