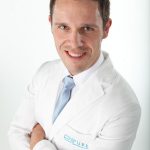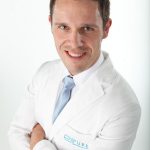 Every person across the globe only receives one set of permanent teeth during his or her lifetime. These teeth are meant to remain inside the mouth to provide a complete, functional, and beautiful smile, and they are expected to last for years and years. However, in order for these teeth to last decade after decade, taking proper care of the teeth is essential. While daily flossing, brushing at least twice a day, avoiding bad habits, and protecting the teeth are vital components of oral health, being able to know when a sudden issue should cause you to see an emergency dentist is also vitally important.
As with all types of emergencies, taking the appropriate steps within an appropriate time frame when a dental emergency occurs can make the difference between saving a tooth and losing a tooth. The most traumatic dental experiences typically revolve around the loss of a permanent tooth or a permanent tooth that has been knocked out of alignment. Permanent teeth are not naturally replaced, so knowing how to respond to this type of dental emergency is essential in protecting your smile. If a tooth has been knocked out of alignment but it still hanging on by its roots, you have a good opportunity to save it. Try to gently push it back into its proper position. Do not use force, as you do not want to snap any of the roots that are keeping the tooth alive. Once the tooth is closer to its natural position, bite down gently to keep it in position and then seek immediate dental care. The success rate for saving a tooth that is still attached to its root is high, but it requires dental intervention quickly.
A tooth that has been completely knocked out of the mouth is one of the scariest and traumatic dental emergencies. Do not panic! First things first, find your tooth. The only way that a knocked out tooth can be placed back in the mouth is if you have it. Once you find the tooth, hold it by its crown (the top of the enamel) not the root. If necessary, rinse any dirt or debris off the tooth – but do NOT scrub it. You do not want to damage any of the root ends that are still alive inside the tooth. Try very carefully to place the tooth back into its socket. The roots within the gum are still alive, and there is a possibility that they will begin to reattach themselves to the roots within the tooth – but this must occur very quickly after being knocked out. If your mouth is in too much pain to place the tooth back into its socket, keep it moist in a small amount of milk. You must seek dental intervention immediately from a dentist for the highest chance of successful treatment. Remember, remain calm, think fast, act quickly, and get to the dentist's office.
Other dental emergencies are often not quite as traumatic as damage to or loss of a permanent tooth. A chipped or broken tooth is quite common, and while you should arrange to see your dentist as soon as possible, it is typically not a life or death situation for your tooth. If you have the chipped or broken pieces of the tooth, they should be placed in a cool cloth that has been dipped in milk. This cloth should be kept in the refrigerator so that the milk does not spoil, and should be taken with you when you go to the dentist.
A cracked tooth is another emergency that often does not require immediate attention, but should be addressed sooner rather than later. A cracked tooth that is causing you severe pain should, of course, be brought to your dentist's immediate attention in order to alleviate your pain and prevent further damage. Cracks in the teeth are considered emergencies because they leave the teeth vulnerable to infection and more damage. If you have a cracked tooth, it is wise to have it addressed by your dentist within a few days' time.
Any type of toothache, abscess, or significant swelling of the gums or mouth should be seen by your dentist straightaway. A toothache is often the first symptom that a more serious issue is present. Intervention from your dentist at the onset of a toothache can often prevent the serious issue from becoming a problem. An abscess or severe swelling inside the mouth is also an indication that a serious infection is present within your mouth. Oral infections must be treated promptly to prevent them from spreading into the blood stream and posing serious health issues to the rest of the body.
Sudden issues that arise within your mouth require you to make a choice: have the issues addressed immediately or ignore them. If you care about your smile and want to keep it healthy and complete, it is vital that you seek emergency dental intervention for dental emergencies. Acting quickly can make the difference between saving your tooth or losing your tooth. Saving a tooth will also save you a significant amount of money and time.
At Pure Dental Health, we go out of our way to help patients who have suffered a dental emergency. Your comfort is our priority, and restoring your mouth to excellent condition is at the center of all that we do. Our practice is open Monday through Friday from 7am to 7pm, and we allow time in our schedule to dedicate towards emergencies that may arise. Call us now if you are suffering from dental trauma or pain!
Posted on behalf of Pure Dental Health