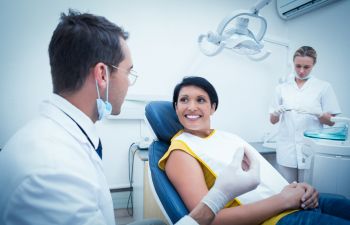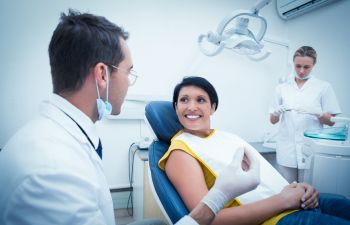 While it is always best to avoid a dental filling if you can, a large majority of patients end up needing this type of tooth repair at some point during their lifetime. Fillings are the treatment of choice for cavities or minor areas of tooth damage that don't warrant a dental crown. Fortunately, modern dentistry offers us a much more attractive filling option than the silver (or amalgam) fillings used in the past. Finding a dentist who offers composite fillings means having a durable, tooth-colored restoration that blends in with your natural smile.
A Natural Choice in Dental Fillings
Composite resins, also called tooth-colored fillings, are most known for their aesthetically-pleasing features. This plastic and glass mixture is a material that can match the natural shade of your existing smile so that no one has to know you've had a cavity or other area of tooth damage repaired. This also makes composite fillings ideal for both the front and back teeth.
A Durable Solution for Everyday Dental Function
Don't worry; you won't have to sacrifice durability for cosmetics when it comes to tooth-colored fillings. Composite resin is also highly regarded for its ability to withstand the moderate pressures of biting and chewing on a long-term basis.
A Secure and Safe Alternative to Amalgam Fillings
While composite resin fillings may take longer to place, the method of placement is superior to silver fillings. Composite fillings are bonded directly to the tooth surface for high stability and comfort. In addition, many patients opt for composite resin material because it does not contain metals or mercury like amalgam, which have been under scrutiny as a health hazard for many years.
The Best Filling is No Filling
Ultimately, the best dental filling is no dental filling. Prevention is best course of action. To drastically lower your risk for needing a composite filling, you can brush/floss daily, see your dentist every six months and eat a balanced diet that is low in sugar.
Whether you want more information about natural, tooth-colored fillings or you want to do your part to avoid extra dental work, call Pure Dental Health today to schedule your appointment. We love giving patients that best that modern dentistry has to offer!
Posted on behalf of Pure Dental Health