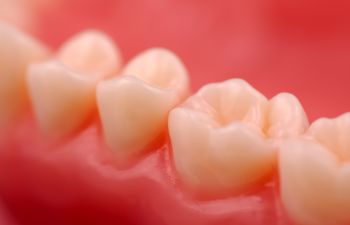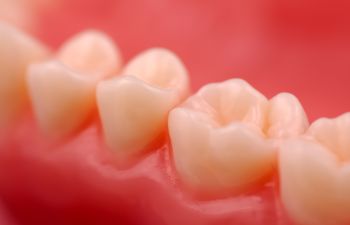 While your teeth are certainly the highlight of your smile, you shouldn't dismiss the importance of your gums. Your gum tissues are what keep your smile intact. How well are you taking care of your gums? Are you aware of the dangers of diseased gums?
What is Gum Disease?
Gum disease, or periodontal disease, refers to the inflammation of the that tissues that support your teeth. It is important to understand that gum disease is the general term used to describe all the stages of periodontal disease. The specific stages or progression of this oral disease range from gingivitis to advanced periodontitis.
What begins as simple irritation of these tissues caused by hardened plaque and bacteria can eventually lead to the destruction of underlying bone and tissues that hold your teeth in place. Even worse, advanced gum disease can impact the health of your body. Inflammatory diseases such as heart, disease, diabetes and stroke have been linked to untreated gum disease.
The Stages of Gum Disease
Just because you have early signs of gum disease, does not mean you will progress through all three stages of this disease and end up with its devastating consequences. With the help of your dentist, you can stop and even reverse gum disease – especially when it is caught during the gingivitis or periodontitis stage.
Stage 1: Gingivitis
Gingivitis is the first stage of gum disease, and it involves inflamed or red gums that may bleed when brushed. This often develops because you've neglected your oral hygiene routine and plaque has hardened along the gum line and irritated your soft tissues.
Stage 2: Periodontitis
When gingivitis is not recognized or treated, it can progress to periodontitis. This stage can involve the loss of bone and tissues that support the teeth due to an infection in the gums. When the bacteria in plaque seep beneath the gums it creates infection and pockets between the gums and the teeth. The only way to treat periodontitis is with a deep cleaning, or scaling and root planing, from your dentist.
Stage 3: Advanced Periodontitis
Advanced periodontitis is the most severe stage of the disease. Symptoms include loose teeth as well as pain when chewing or biting down. More invasive dental treatments must be used to stop gum disease at this serious and final stage. Advanced periodontitis is the leading cause of tooth loss in the United States!
Prevention is Paramount
At Pure Dental Health, we welcome the opportunity to educate our patients on how to prevent gum disease from the start. This includes brushing with a fluoridated toothpaste twice a day, flossing daily and limiting the consumption of sugar. A simple dental visit every six months can ensure you don't miss the most treatable stages of periodontal disease before it's too late. Call our Atlanta dental clinic today to schedule your professional dental cleaning or periodontal treatment.
Posted on behalf of Pure Dental Health