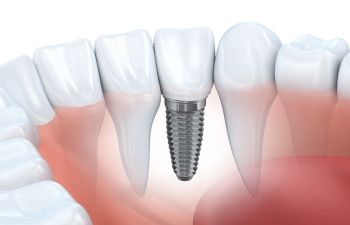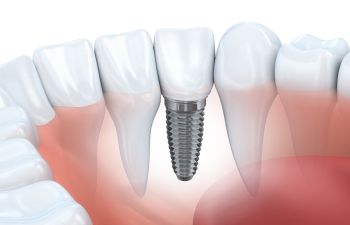 Losing a tooth as a child is celebrated and even rewarded. As an adult, however, this is far from the case. A missing permanent tooth is never an ideal situation, but it does happen. Permanent teeth can get knocked out during an injury or need to be extracted due to severe decay or infection. In other patients, advanced gum disease may cause a tooth to lose stability and fall out. Regardless of the reason, missing teeth in adults need to be replaced – and here's why.
What Happens When a Permanent Tooth is Lost
There is a negative chain of events that begins as soon as an adult tooth goes missing. Contrary to popular belief, a gapped smile impacts more than your appearance. Not long after you lose a tooth, the adjacent or neighboring teeth will begin to migrate towards the open space. This creates a host of unwanted issues.
Crooked or crowded teeth are harder to keep clean, which invites decay and gum disease. You may also experience a change in your occlusion, or the way your teeth fit when you bite down. A poor bite can impact your TMJ (jaw joint) and even cause inflammation and painful jaw symptoms. Missing teeth can also impact your ability to eat and speak. After all, these are important everyday functions that your teeth were designed to do.
One of the least obvious consequences of a missing tooth, regardless of where it is in your mouth, is bone loss. Without a tooth root to properly stimulate your underlying jaw, your jaw bone can slowly lose shape and density. Over time, this can lead to premature facial aging or a sunken appearance in your lower face.
Dental Implants Solve the Drawbacks of Missing Teeth
The only way to combat all of these consequences of missing teeth is with dental implants. Dental implants not only replace the appearance of your smile, but they also replace the missing tooth roots beneath your smile. Implants are anchored into the jaw bone just like real teeth. You can regain a confident and secure smile, while also avoiding the bone loss that happens when teeth go missing.
Have a missing tooth? Think it's not a big deal to leave the gap in your smile? Think again. Book your consult at Pure Dental Health. Replacing missing teeth with implant dentistry is the reward you and your smile deserve!
Posted on behalf of Pure Dental Health