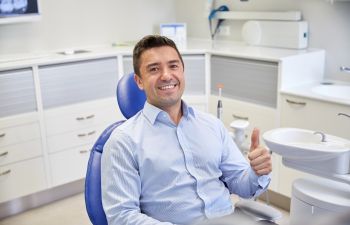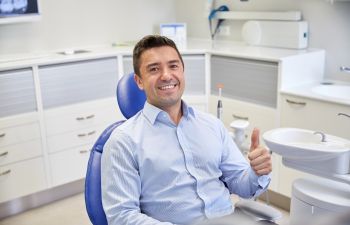 Some dentists refer to the mouth as a window to the health of the body. This isn't as farfetched as you may think. In fact, the connection between oral health and overall health is quite strong. While seeing a dentist is not ever a substitute for your general physician, you can be confident that your dental visits are protecting and improving your whole body – not just your mouth!
Your dentist can use your oral health to understand the overall condition of your body. In fact, there are nearly 120 medical conditions that can present themselves in the mouth, ranging from acid reflux and eating disorders to autoimmune disorders and even life-threatening diseases. However, the link between oral health and body health goes even further. There are certain dental health problems that have been linked to serious health conditions, which means your dental visits are more valuable than you may assume.
Here are some top overall health conditions that are linked to oral health:
Diabetes
The relationship between diabetes and gum disease is a two-way street. Studies show that diabetic patients are more vulnerable to developing gum disease since diabetes can threaten the body's immune system and healing process. In return, however, untreated gum disease can also make it more difficult to control blood sugar levels in diabetes.
Pregnancy and Premature Birth
Hormones tend to play a strong role in the development of periodontal disease. During pregnancy, the risk of developing gingivitis or gum inflammation significantly increases due to surging hormones. If not treated, periodontal disease can be detrimental in pregnant women. Research reveals a strong link between untreated gum disease and premature birth and low birth weight babies.
Heart Issues
The cardiovascular system is yet another important area of the body that can be negatively impacted by gum health. According to several studies, those with moderate to severe gum disease are more likely to suffer from heart problems than those with healthy gums. This link is firmly acknowledged by The American Dental Association and the American Heart Association, which exists because infection and inflammation in the gums can narrow some arteries and lead to the blockage of blood vessels.
Schedule Your Dental Visit and Boost Your Overall Health
If you are neglecting your dental health, you are putting yourself at risk for medical issues that could be avoided by simple things like brushing and flossing at home and visiting your dentist every six months. Don't let your oral health fall by the wayside. Instead, consider your dental visits as a valuable investment in your whole-body health and well-being. Call Pure Dental Health today to book your visit.
Posted on behalf of Pure Dental Health