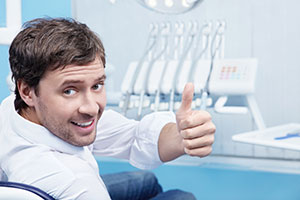 When it comes to going to the dentist, it isn't always easy to plan ahead for your routine appointments, and it can be quite disruptive to encounter an unexpected dental problem. In order to provide the most convenient and accessible dental care possible, you'll need a dentist that provides same day dentistry. At Pure Dental Health, this extra service and commitment means that we will make every effort to see you the same day you call, regardless of what you need.
It Doesn't Have to Be an Emergency
As your trusted Buckhead dentist, we understand that some dental problems need same day treatment for the most successful resolution. We not only want to bring patients out of unnecessary pain, but we also want to help them avoid worsening issues and more costly treatments. While urgent dental problems are always promptly handled in the earliest manner possible, we can also offer our full menu of dental care services in the same day you contact us.
We know life is busy. Between work, family commitments, social engagements, school activities and sports events, it can be challenging to make your dental appointment months in advance. However, we do know that things get canceled and your schedule may suddenly open up. In these situations, we want you to know that our same day dental appointments are available to you.
Whether you need emergency dental treatment to address a mouth injury or you simply want to squeeze in that routine dental checkup in between work meetings, we are a dental practice that goes above and beyond to accommodate your needs. Dental care can be convenient and rewarding when choosing Pure Dental Health.
The Same Level of Patient Care
Just because you called a few hours ago, doesn't mean you'll get express service or an abbreviated level of care. We reserve time in our daily schedules to see patients who need a same day appointment. Therefore, you can trust that us for superior, patient-centered care for every visit, regardless of how much notice we had of your arrival. Our state-of-the-art equipment and talented staff are just a couple of ways that we can often make your visit more time-efficient and more comfortable that what you've experienced in the past.
Did your schedule suddenly open up today? Are you suffering from disruptive tooth pain? Call our office today and check our availability for same day dentistry at Pure Dental Health.
Posted on behalf of Pure Dental Health