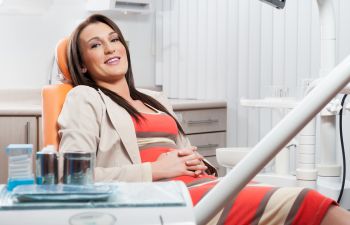 For something so small, canker sores can be a big pain. These round oral lesions can erupt anywhere in the mouth, which often means frequent irritation and discomfort when talking, eating or even swallowing. It should be noted that canker sores are different than fever blisters.
While most canker sores go away on their own after 10 to 14 days, some patients suffer from them frequently. If you feel like you are always anticipating a canker sore, it is important that you start investigating the potential cause.
Canker Sore Triggers
Why do canker sores erupt? Here are three common triggers to help you understand why you may be getting canker sores more than others:
Stress
Acidic and Spicy Foods
Vitamin Deficiency (B12, folic acid, zinc or iron)
What Can You Do?
Regardless of why it developed, if you currently have a canker sore, you are probably begging for relief. It is important to do what you can to facilitate natural healing of this lesion. This means avoiding the things that may further irritate your canker sore, such as citrus fruits, spicy foods, etc. You can also find several over-the-counter products to reduce the discomfort of a canker sore, including topical gels that act as a numbing agent while promoting tissue healing.
When to Worry
If you have had a mouth sore of any kind longer than two weeks, it's time to see your dentist. Your dentist may want to perform a quick oral cancer screening or recommend a treatment regime to help the canker sore heal faster. At Pure Dental Health, we are here to help you prevent and treat common mouth issues such as canker sores.
Posted on behalf of Pure Dental Health