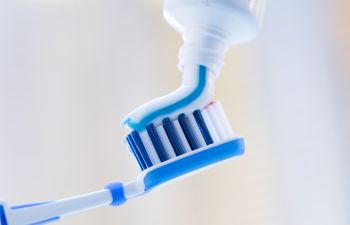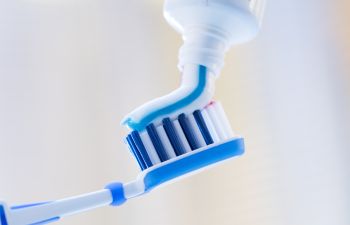 Do you prefer organic foods? What about all-natural products for your skin care or household cleaning products? If chemical-free, organic products are important to you, then you are highly likely to also see the value in using an all-natural toothpaste – after all, your toothpaste is a product you put in your mouth, not just on your skin or hardwood floors.
What is organic toothpaste?

Organic toothpaste is most commonly referred to as "all-natural toothpaste." It means that it contains nature's own ingredients to fight bacteria, scrub away stains and freshen breath. Many conventional toothpastes have chemicals or synthetic filler products to clean the teeth, some of which are simply added just to create some suds or foam during your brushing session. An all-natural toothpaste typically contains herbs, essential oils and natural sweeteners. Considering you use your toothpaste twice a day, it may be important for you that it contains xylitol or stevia instead of saccharin and other artificial ingredients.

Is an all-natural toothpaste just as effective?

Yes! Contrary to popular belief, using an all-natural toothpaste can be equally effective at fighting decay, bad breath, gum disease and staining. You'll be surprised at how powerful some of nature's ingredients can be.

What about fluoride?

Fluoride is a key component of optimal oral health, and most patients get it through their toothpaste. However, some people get enough fluoride in their drinking water or other sources. While many all-natural toothpastes don't contain fluoride, there are some that do. So you don't have to make the choice between going organic and getting fluoride!

What are other non-dental benefits?

Another less discussed advantage of choosing an all-natural toothpaste involves animal testing. Most organic toothpaste manufacturers take a strong stance against testing the product on animals. In addition, organic toothpastes are free of dyes. They tend to be a tooth-colored white instead of blue or pink for a more purely formulated product. If animal testing and extra dyes makes you cringe, you may feel better about switching out your conventional toothpaste for an all-natural brand.
Need more help on choosing the best toothpaste for your unique smile? Contact Pure Dental Health. We treat every patient with the individualized dental care plan they deserve, which includes helping you find all-natural products for your teeth if that is important to you.
Posted on behalf of Pure Dental Health