Affordable Dental Implant Special
---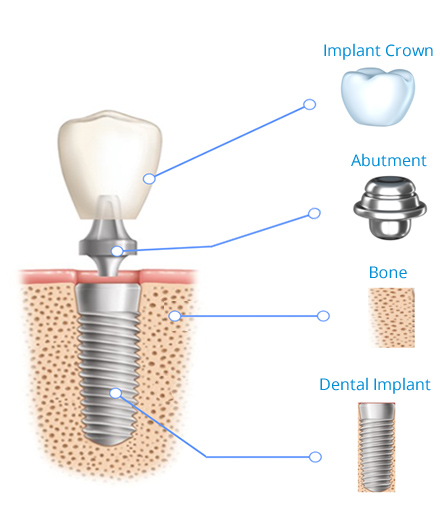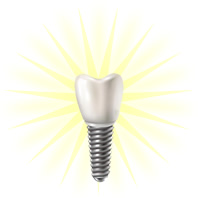 Why Choose Us?
Implant, Abutment and Crown placement all done by One Doctor, No Running around town to multiple Dentist.
IV Sedation Offered
Dental Implant experience 20+ year history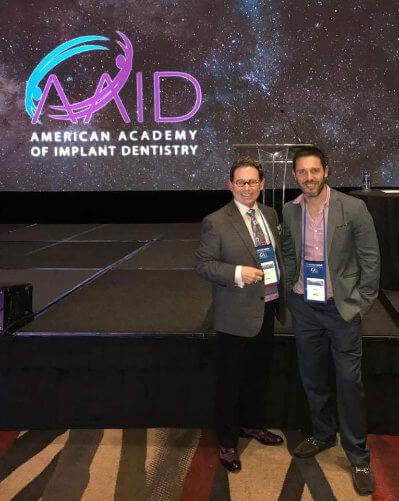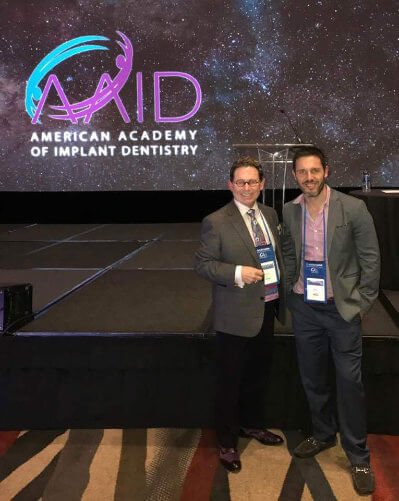 Vinings Dental Implants
Bring back your complete, beautiful smile with dental implants from Pure Dental Health. Residents from Vinings and Smyrna have access to the best implant dentistry available at our office in Buckhead. We put our patients first, with excellent dental care and a personalized approach to make you feel comfortable. Enjoy the benefits of a healthy smile with quality dental implants.
Who can get dental implants?

If you have lost one or more teeth, you should visit us to determine if dental implants are right for you. Most people needing tooth replacement can be good candidates for implant surgery. However, like any medical procedure, your health and medical history will be factors to determine whether dental implants are a good fit for restoring your smile.

Are dental implants permanent?

A dental implant is a surgically implanted artificial tooth that is meant to be permanent. Most people can keep their dental implants for the rest of their life. Once in place, the implant adheres to the jaw bone and becomes a permanent part of your smile.

What happens during the dental implant surgery?

Once we have done all the preparation for your dental implants, we will schedule your appointment for surgery. You will be sedated during the procedure where a dental post will be inserted into your jaw bone. Once the titanium post is in place, it will need to heal before we complete the permanent tooth. When the healing process is complete, your new dental crown will be placed on the post, giving you a new, natural tooth.

Can I have several teeth replaced with dental implants?

It is common for our patients to have many teeth replaced with dental implants. Whether you need one new tooth or a whole row of teeth, implants can be a viable solution as long as you have sufficient bone in your jaw to support the implants. Some people require a bone graft if they have lost significant amounts of bone in their jaw.

Are dental implants guaranteed?

While no medical procedure can be guaranteed, dental implants have a very high success rate. Advanced techniques and technology have vastly improved the procedure to the point where 95-98% of dental implant surgeries are successful. This is a significantly high percentage for success in the medical field.

What are the advantages of implants over dentures?

While dentures can replace teeth for function and appearance, they are not a permanent solution like dental implants. Once teeth are lost, your oral health can suffer and you begin to lose bone in your jaw. Dentures do not stop this progression of bone loss that can make your face look sunken as facial muscles lose their support. Dental implants act like teeth, stimulating bone growth for improved health and appearance.

How do you care for dental implants?

Like natural teeth, you need to continue using good oral hygiene to keep bacteria at bay. Even though dental implants will not get cavities, you can still be susceptible to gum disease and other oral health issues. You will need to come in for regular checkups and exams to ensure the continued health of your dental implants.
Come experience a new kind of dental care at Pure Dental Health. We are your dental implant experts near Smyrna and Vinings, plus we offer dental care for the whole family. You will love our valet parking, extended hours, beverage bar, internet bar and other comfort amenities. Most dental plans are accepted and payment options are available for your dental implants. Contact us today for your consultation to learn more about restoring your smile.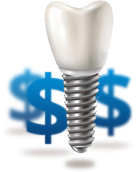 How Much
Do Dental Implants Cost?
Implant + Abutment + Crowns: $2999 (Includes All Porcelain Abutment and Crown)
Tooth Extractions: $340 Per Area
Bone Grafting Socket: $799 Per Area (*4 month healing time)
CT Scan: $125 Per Arch (*requirement for all implant cases)
Surgical Guide: $350 Per Arch
Ridge Grafting: $1200 Per Area
Sinus Lift Grafting: $1200 per Area
*We Do Not Accept Medicaid or Medicare
Sedation Dentistry
*Patients specific needs vary and prices are only estimates. You will need a CT scan and exam by the dentist to determine exact prices
We believe that once you come in to meet and discuss your dental needs, learn about the Pure Dental process, and understand the pricing and options…you'll make the decision to go with us!
Our doctors have extensive education and experience in implant placement, restoration, and recovery.
We handle all phases of the implant process in-house, without the need to refer you to another office.
We provide a treatment plan consistent with your personal dental health.
Our doctors and dental care team have been recognized for providing exceptional patient care and communication before, during and after treatment.
You can trust Pure Dental for superior, patient-centered care.
Schedule Your Appointment Online