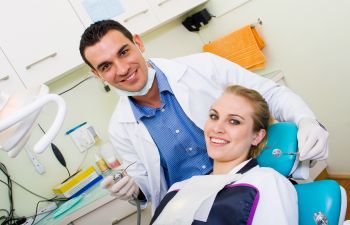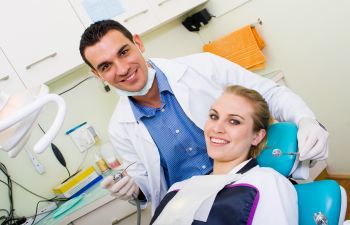 Only 4 out of 10 Americans floss on a daily basis. Twenty percent admit to never flossing at all. This is an unfortunate mistake in oral hygiene because flossing is clinically proven to reduce early gum disease, which is the leading cause of tooth loss in the United States. Without flossing, you are missing nearly 35% of your tooth surfaces where your toothbrush cannot reach. There is good reason why dentists recommend flossing at least one time each day. How you floss, however, is up to you.
When it comes to flossing, there are countless options available. While you may associate flossing with traditional flossing thread, either waxed, un-waxed or flavored, there are also modern flossing devices that can help you avoid tedious maneuvers and tangled string. Many patients opt for water flossers as an easier and highly effective means of boosting their flossing game.
What is a Water Flosser?
Water flossers are handheld electronic devices that are slightly larger than powered toothbrushes. Using powerful streams of water, a water flosser not only painlessly blasts away food debris from tight places in your smile, but it also massages the gums to support periodontal circulation and health. Water flossers can be charged on the counter in between uses, but many can be taken into the shower for a mess-free, worry-free experience.
Is a Water Flosser Right for You?
Water flossers do cost more than a traditional roll of thread floss. However, there are some very valued benefits you'll gain when investing in this flossing tool. For certain patients, water flossers are ideal and needed.
You should consider a water flosser if you:
Have braces or other fixed orthodontic appliances
Wear a dental bridge (temporary or permanent)
Suffer from dexterity issues
Are a child
Have special needs or physical limitations
Ask an Expert
Still on the fence about water flossers? The right flossing method for you is the one you will actually use. At Pure Dental Health, we love helping patients explore the many modern dental care products that are on the market today. Water flossers aren't ideal for everyone, but they can be a welcome tool for kids, aging adults and other patients who find traditional dental string to be a challenge. Taking care of your smile is easier than you may think!
Posted on behalf of Pure Dental Health