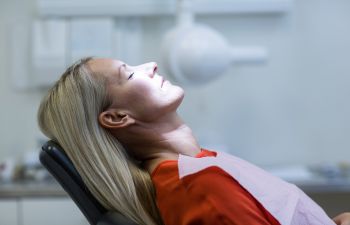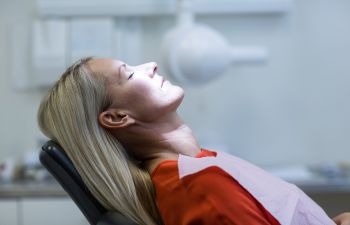 Gone are the days when visiting the dentist was painful or even uncomfortable. Modern dental practices, such as Pure Dental Health in Alpharetta, now offer sedation dentistry along with countless amenities to help patients feel at ease during their dental visits. Sedation dentistry isn't reserved for patient with lengthy or invasive procedures. In fact, sedation dentistry can be used during your routine dental cleaning. If it is a dental visit you would otherwise avoid due to anxiety or fear, you should ask for sedation dentistry!
Not all Sedation is the Same
While all dental anesthesia is administered to keep patients comfortable, there are various levels and types of dental sedation that you should be aware of. The sedation dentistry method you receive depends on factors such as the following:
the procedure you are having done
your overall health
your age
current medications and health conditions
your health habits
your personal preference for sedation level
Dental sedation is typically categorized in levels of mild, moderate and deep. Most patients can benefit from either mild or moderate sedation, which includes the following:
Local Anesthesia
medication is injected directly into the area the dentist wants to numb inside the mouth
Nitrous Oxide ("Laughing Gas")
a vapor sedative that is inhaled through a small nosepiece or mask worn during the procedure
Oral Sedation
a sedative pill that is prescribed and taken prior to the appointment.
IV Sedation
when a certified dentist administers medication through the blood using a IV inserted into your vein.
What to Consider and Expect
When deciding between mild sedation, such as Nitrous Oxide gas, and moderate sedation (sedative pill or IV sedation), you'll need to heavily consider the effects of each. Nitrous oxide is widely chosen since it has no lingering side effects. In fact, it is safe for kids and adults can drive themselves home after the procedure. Oral conscious sedation, however, is more likely to make you too drowsy to safely drive, and you may even sleep during your dental procedure. Unless you have general anesthesia (which is rare), you can expect to either remain awake or drowsy during your treatment. You will not be unconscious or "put to sleep." Instead, you may even communicate with our dental team during your treatment if you wish. You will be unbothered by your treatment, but don't be surprised if you don't remember the work you had done.
Which sedation dentistry method is right for you? Call Pure Dental Health. We are happy to discuss your option for a more comfortable and painless dental visit.
Posted on behalf of Pure Dental Health