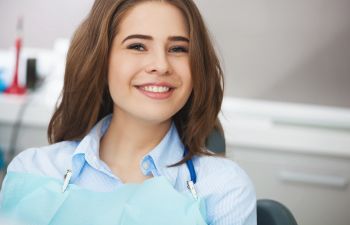 Dental bonding is a quick, affordable and proven dental treatment that is used both restoratively and cosmetically. Whether you need to fill a cavity, repair a chip or close a minor gap, dental bonding is an excellent choice to restore your smile with optimal aesthetics.
Dental bonding uses a strong, tooth-colored material called composite resin. This glass and plastic mixture can be used to address minor dental problems that may be impacting the health of your teeth, the beauty of your smile, or both.
Dental bonding may be your answer if you have the following dental concerns:
Teeth with discoloration or surface stains
Misshaped teeth
Gapped teeth (minor)
Teeth with chips or rough edges
Disproportioned teeth, in size or length
Decayed teeth
Replacement for silver filling
Remember that dental bonding is best for minor dental issues. If you have a tooth with extensive damage, you may need another restorative procedure to properly address your concerns, such as a crown for a severely decayed tooth or veneers to repair broken teeth or large gaps.
The Dental Bonding Procedure
Unlike other dental restorations, bonding doesn't require the use of a dental lab. Your dentist will have the composite resin on site and ready to use. During your procedure, we will first use an etching solution to "roughen" the tooth before the bonding material is applied, this helps the resin adhere to the tooth surface. Next, a layer of resin will be carefully painted on to the affected area of the tooth. This layer will then be filed and shaped to create the most natural appearance. Finally, the resin is hardened under a special curing light and then polished for a final shine. You can expect your bonded tooth to be strong and durable for everyday dental function.
Benefits of Dental Bonding
Could dental bonding help you smile more confidently? Here are some highlighted benefits to keep in mind:
Non-invasive
Preserves natural tooth
One quick appointment
Affordable
To schedule your evaluation for dental bonding at Pure Dental Health, please give us a call. We are proud to offer a full menu of services to enhance, restore and protect your smile through all stages of life.
Posted on behalf of Pure Dental Health