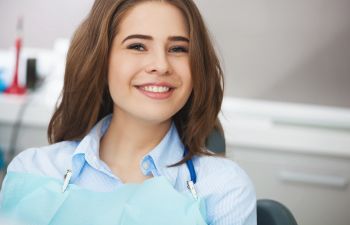 According to a recent report from CareQuest Institute for Oral Health, an estimated 76.5 million adults in the United States do not have dental insurance. To make matters worse, many of those who do have dental insurance find that their coverage is not enough to make dental care affordable. If cost is keeping you from the dentist, it is imperative that you find a dentist that offers financial help beyond just accepting a dental insurance plan. At Pure Dental Health, we proudly provide flexible payment options, financing plans and an in-house dental discount program to make dental treatments less stressful and more available to those on a tight budget.
We never want expense to be the reason you neglect a restorative dental procedure or even shy away from a cosmetic service that you desire. Your oral health is undoubtedly linked to your overall health in several ways. Therefore, neglecting the dentist is simply not an option if you want to stay healthy and retain a confident smile in the process.
Navigating Dental Insurance
Our Buckhead dental practice proudly accepts an expansive list of dental insurance carriers. To verify your specific coverage with us, please give us a call. We are happy to explain your dental insurance plan and help you maximize your family's benefits throughout the year. Our staff is keenly aware of the ways in which many insurance carriers will try to steer patients away from more advanced treatments by limiting coverage. We are here to be your advocate with your dental insurance company! While most plans cover preventative and restorative procedures, most cosmetic dental services are not included. However, we can explain the monthly financing options we have for uncovered procedures so that you can still attain your dream smile without worry.
No Insurance? No Problem!
At Pure Dental Health, we have plenty of patients who do not have dental insurance coverage at all. Don't worry; you've got options at our office to make your dental care as affordable as possible. Not only do we offer monthly third-party financing, but we also have an in-house Dental Discount Plan. This is a membership plan that provides deep discounts on preventative, restorative, cosmetic and orthodontic treatments for patients who are uninsured.
We realize that while each patient has unique dental needs, they also have individual budget demands as well. If you are concerned about financing your dental care, whether it is a routine cleanings or dental implants, we can help you find an affordable solution that works for you. To learn more about the dental insurance plans that we accept or to find out about our Dental Discount Plan, please contact Pure Dental Health today.
Posted on behalf of Pure Dental Health