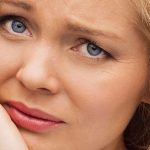 When you hear the word "Botox," you probably think of a cosmetic treatment for wrinkles and lines of the face. Botox has been around for a few decades now as a beautification treatment to help women and men reverse and minimize the signs of aging. This popular derma filler has been successful for millions of patients from Hollywood celebrities to neighbors down the street. Yet, there are other uses for Botox that many people are just now becoming aware of, and the surprising benefits of this treatment may benefit you more than you imagined.
The botulinum toxin that Botox is derived from has a long history of medically therapeutic uses. On July 26, 2013, the Dental Quality Assurance Commission (DQAC) of Washington released an interpretive statement to affirm the ability of general dentist to use Botox [as well as other dermal fillers] "to treat functional or aesthetic dental conditions and their direct aesthetic consequences." At Pure Dental Health, we are pleased to now offer Botox for dental treatments and pain management that are associated with the function of the teeth and jaw.
Botox works by inhibiting the release of acetylcholine at the neuromuscular junction. By inhibiting this release, Botox will reduce the intensity of the muscle contraction or will eliminate the contraction altogether, depending on the dosage administered. Essentially, Botox causes a temporary muscle paralysis that lasts for several weeks to eliminate pain and discomfort. Botox can be used for a number of dental therapeutic procedures to reduce and/or eliminate pain, enhance certain dental treatments, as well as provide a solution to dental disorders that have plagued sufferers for many years.
Botox can be used in the following dental conditions:
Temporomandibular Joint Disorder (TMJ/TMD)
Gum therapy
Bruxism
Facial pain
Migraines
Dental implants and surgery
Mandibular spasm
"Gummy smile"
Botox is administered through the injection of minute quantities of the botulinum toxin to decrease muscle activity associated with troubling dental conditions. This toxin effectively weakens the muscle for up to four months, providing relief to patients who experience constant pain and discomfort. Many patients find that with continued use of Botox injections they are able to extend the time between treatments.
Botox injections are a conservative, minimally invasive therapeutic approach to both cosmetic and dental treatments. The temporary nature of Botox injections and the fact that they are totally reversible (without continued treatment) validate the safety of Botox for dental procedures. Many dentists and patients view Botox injections as an advantageous method of trying something new for old issues. Patients who have suffered from migraine headaches or TMJ for years without relief can find hope in Botox solutions offering a solution. Should this new therapy be unsuccessful, there are no ill effects related to Botox treatments. However, more and more dentists are finding positive solutions and results by utilizing this therapeutic approach to dental, facial, and oral issues.
Our dentists at Pure Dental Health provide high quality, comprehensive dentistry delivered in a warm, relaxing atmosphere. We offer competitive pricing and extended hours to allow for working professionals to visit our office before or after traditional working hours. You do not have to "live with" dental or facial pain. Contact Pure Dental Health in Atlanta to schedule an appointment. We believe that everyone deserves competent and professional dental care. We look forward to helping you take care of your smile.
Posted on behalf of Dr. Justin Scott
Circle Us on Google+
Pure Dental Health
–
Atlanta Dentist
2285 Peachtree Rd NE, Suite 203




Atlanta

,

GA

30309


Phone:

(678) 666-3642