Dr. Chad Boers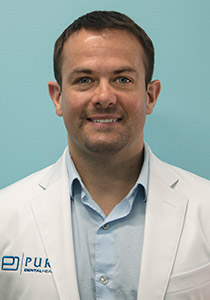 Dr. Chad believes that every patient not only deserves quality, professional dental care, but also patient education in preventing dental issues. He also believes strongly in improving overall dental care standards. He has a wide breadth of experience in private, corporate, and community health.
Earned Bachelor of Science with Honors at the University of Wisconsin.
Attended and graduated from the Harvard School of Dental Medicine in Boston, Massachusetts.
Has a research background and publications at Harvard Medical School.
Regularly completes continuing education in all aspects of dentistry.
Has over 10 years of clinical dental experience.
Member of the ADA and past member of the WDA.
Enjoys seeing children and is currently involved in a children's mobile dental program at the schools.
In time off, is a competitive athlete and sub-elite marathon and ultra marathon runner. Is currently training for a triathlon.