Dr. David L Nguyen
Dr. David L Nguyen, believes that it's more than just a smile, it's a window to your overall health and livelihood. Dr. Nguyen has spent his entire life working with his hands to create, repair and restore almost everything he touches. In his youth, he worked as a tailor designing and altering beautiful, delicate articles of clothing, for his family's business. In his spare time he enjoys automotive maintenance , cooking, home improvements and electronic repairs.
Dr. Nguyen's true passion comes from his overarching desire to help people with his hands. If he doesn't make you smile with his work, than his comedic personality will make you laugh. Dr. Nguyen found that there was nothing better fitting for his talents and skills than dentistry. "Dentistry is not only my career, it's my hobby, none of this feels like work." – Dr. Nguyen
Dr. Nguyen is a native to Norcross, Georgia and received a Bachelor's in Biological Sciences at Georgia State University, with the honors of summa cum laude. Afterwards, he went to the prestigious Virginia Commonwealth University, School of Dentistry and received his Doctor of Dental Surgery. During his dental education, he took part in additional training in surgical implant placements, through 3D guided dentistry.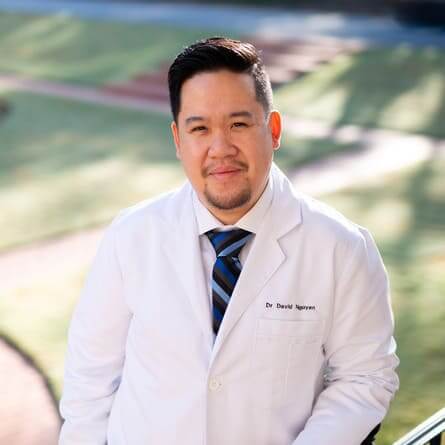 Dr. Nguyen has completed, hundreds of hours in continuing education, in cosmetic, prosthodontics, digital dentistry(CADCAM), endodontic(root canal therapy), implants(placement & restoration), surgery, orthodontics and periodontics. Dr. Nguyen has worked in some of the busiest practices in Georgia, treating thousands of happy, satisfied patients. He enjoys thoroughly educating his patients and explaining things in an analogous way, culminating from his lifelong experiences. He looks forward to treating & serving his patients.
Schedule Your Appointment with Dr. Nguyen!